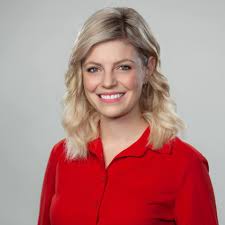 Who: CEILIDH MILLAR
Moving To: CTV Morning Live Atlantic Moving From: CHEK News Vancouver Island / Global Regina
Former CHEK weekend weather anchor and host of CHEK Around, swaps Canada's West Coast for East Coast.
Ceilidh Millar, formerly of CHEK News Vancouver Island and Global Regina is the new co-host and weather specialist at CTV Morning Live Atlantic.
Ceilidh made her CTV Morning Live debut on Friday saying, "Having grown up on B.C.'s West Coast, I'm excited to live on the East Coast and explore the beautiful Maritimes".
CTV Atlantic is the number one television station in the Maritimes, serving four provinces with two stations – CTV and CTV Two.
CTV broadcasts to viewers in Nova Scotia, New Brunswick and Prince Edward Island while CTV Two covers all of Atlantic Canada, including Newfoundland and Labrador.
https://pbs.twimg.com/media/EDOMOStWsAI7Lwh?format=jpg&name=small