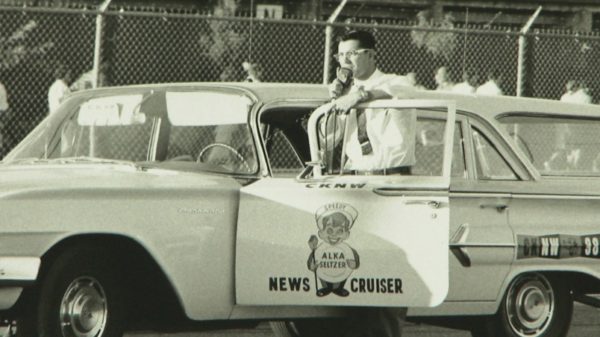 The City of New Westminster proclaimed Aug. 26 as George Garrett Intrepid Reporter Day.
The proclamation, read by Mayor Jonathan Cote at last week's council meeting, states that Garrett was the voice of city news for many decades, was known as the intrepid reporter and received numerous awards honouring his work. An honorary constable with the New Westminster Police Department, Garrett is also the founding president of the Volunteer Cancer Drivers Society.
"I admire what he has done and the history stamp that he's made in New Westminster in terms of being the voice of news for CKNW for all those years," Sargent said. "His life's work, much of it was with New Westminster reporting. He did a lot of crime stuff. He came to be well known with the New Westminster police, to the point where they made him an honorary constable."
CKNW recently hosted a daylong event in New Westminster to celebrate its 75th anniversary.
Garrett, who has fond memories of his time in New Westminster, said he's humbled and honoured with the city's proclamation. Prior to his retirement in 1999, Garrett worked for CKNW for 43 years starting out in its original studios on Columbia Street and later working out of its space at McBride Plaza.
Read more  HERE.