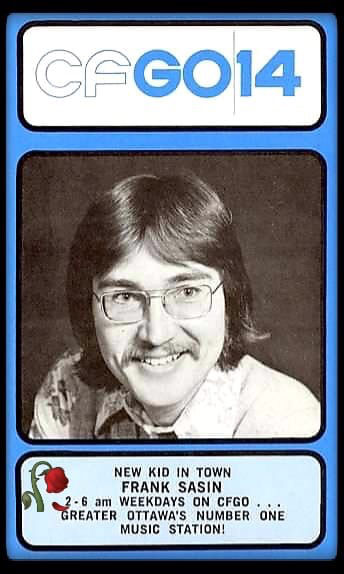 Broadcast Dialogue has notified us that former Vancouver broadcaster Frank Sasin died August 8 in Ottawa at age 68, the victim of cancer.   To his family he was known as Zbigniew.
He will be remembered for his early work at CFGO, first on all-nights, then middays, and finally PM Drive.  He was heard coast to coast in 1979 on the syndicated Countdown Canada.
Sasin headed west in the mid-1980's, joining CFR Calgary and then CKWX Vancouver.
He hosted the nationally syndicated evening program Lovin', Lyin' or Leaving on CKWX AM 1130 before moving back to Ottawa when the station flipped to an all-news format in 1996. He worked first in the sports department at Ottawa's 1310 News, moving on to Jewel (CJWL-FM) a few years later.
Over the course of his career, Sasin voiced hundreds of commercials, educational training videos, and corporate narrations.  In recent years he also took to the stage, acting in productions with Kanata Theatre and Ottawa Little Theatre.