courtesyAllAccess.com         August 22, 2019 
.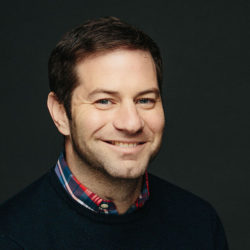 In the wake of RYAN MAGUIRE's exit as Dir./News and Programming at BONNEVILLE News-Talk KIRO-F/SEATTLE, as first reported by ALL ACCESS last week (NET NEWS 8/16), several changes have been made to the cluster's management structure, effective MONDAY (8/26).
In the moves, Sports KIRO-A (710 ESPN SEATTLE) PD MIKE SALK (pictured) has been named Dir./Programming for KIRO-A, KIRO-F, and News-Talk KTTH-A; KIRO-F-KTTH Sales Manager TINA SORENSEN has been named Dir./Digital; KIRO-A Sales Manager CATHY CANGIANO has been promoted to Dir./Sales for KIRO-A, KIRO-F, KTTH-A, and SEATTLE MARINERS radio; and Controller ALISON LICHTBACH has been named Dir./Finance, overseeing the Business and Operations Departments. MAGUIRE's position will not be filled; MARIN BRUSTUEN continues as Human Resources Business Partner, and three other managers will see added responsibilities, including KIRO-F PD BRYAN BUCKALEW, KIRO-F Managing Editor COLLEEN O'BRIEN, and KIRO-KTTH Sales Manager ETHAN KELLY.
"These are proven leaders within our organization who are ready for their challenging assignments," said VP/Market Manager DAVE PRIDEMORE. "They are innovative and prepared to provide guidance as we look to the future of our dynamic and far reaching audio and digital products. This new structure ensures our success in 2020 and beyond and elevates our daily focus on our digital business which is imperative, as BONNEVILLE/SEATTLE is well positioned in this space to generate significant audience growth and to deliver solid ROI to our clients."
READ MORE RADIO BUSINESS NEWS  HERE.