Daily Radio Show Not Renewed after 35 Years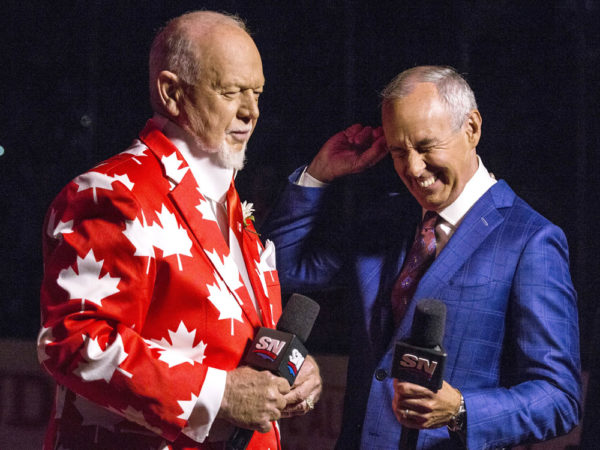 It feels like Don Cherry and Brian Williams have been on the radio doing Grapeline forever.
And they would go on forever too.
"Well it's 35 years to be exact," said Don Cherry Thursday.
Some 4,200 shows and at its peak was on 100 stations coast to coast.
Nothing lasts forever.
The Toronto Sun has learned there won't be a 36th year of the long-running radio show — a staple for many radio stations across Canada since 1984.
"Myself, Brian Williams and producer Prior Smith made the decision this morning," said the 85-year-old Cherry.
"It was a tough one, I will tell you."
Even though there is demand for them to come back, they agreed on something.
"It's time," said Cherry. 
The decision to end the radio run will not affect Cherry coming back for Coach's Corner.
While the radio gig and Rock'em 'Sock'em videos are retired, he isn't and is coming back on TV.
"I am good to go and always have been," said Cherry.
"I am looking forward to the 2019-2020 NHL season starting."
But he admits he will miss doing Grapeline.
"I had a great connection with the mechanics to the office worker in rush hour," he said.
"It was also good to be able to deal with things I didn't get to talk about on Hockey Night In Canada."
READ MORE  HERE  AT THE TORONTO SUN WEBSITE