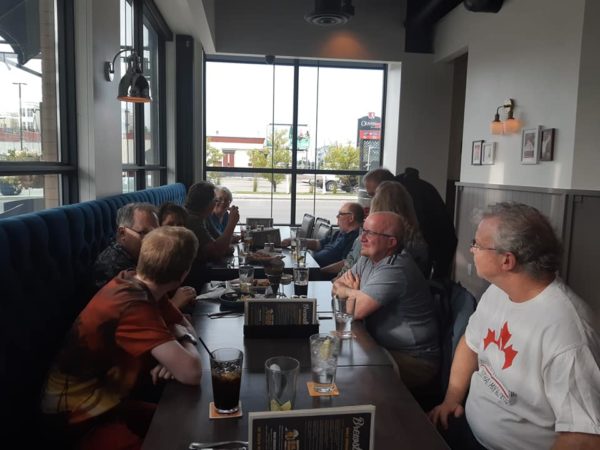 for Puget Sound Radio
August 19, 2019
Photo's courtesy of Mark Summers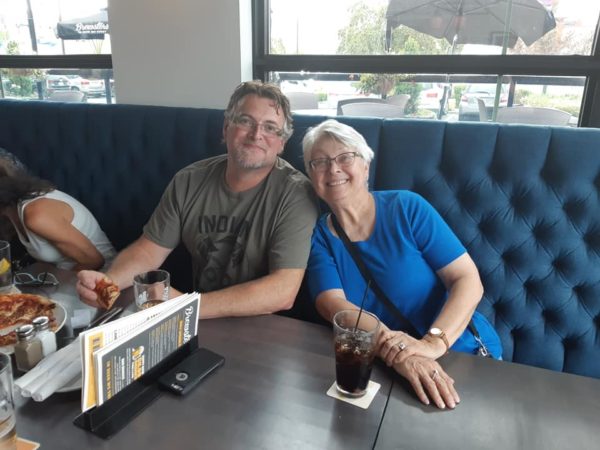 .
This years 930CJCA/K-97 Alumni took place at Brewsters in Oliver Square, Edmonton, Alberta.
Those in attendance at the event covered the years 1979-1992 with people from mostly K97. A few of us CJCA alumni were also there. James Gardner flew in from Victoria to be at there…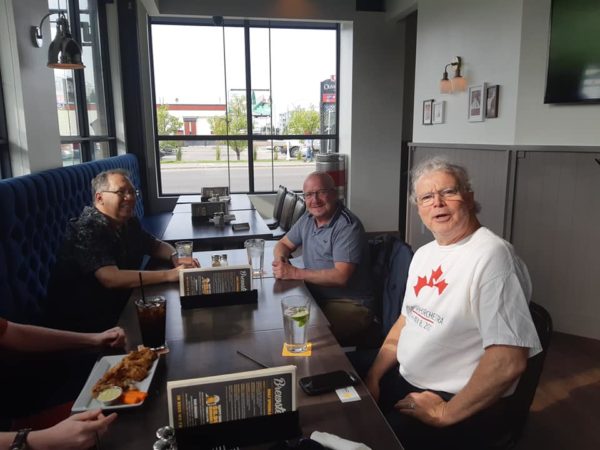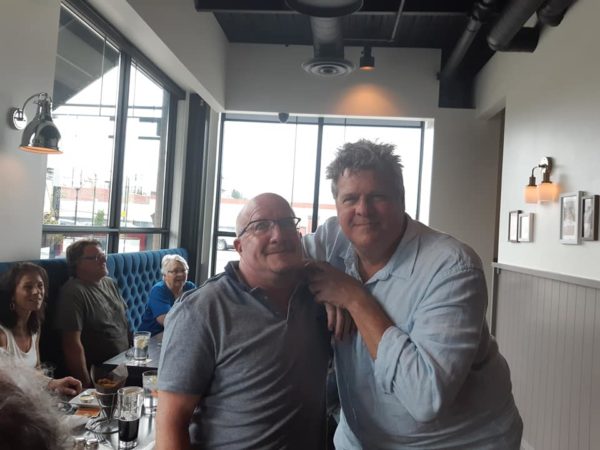 It was great to see Robin Allen there as well as Dave Baker and Larry Chiasson and Gord Marriot.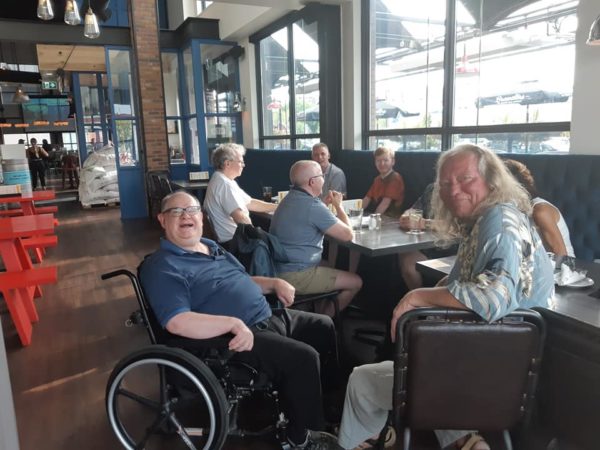 .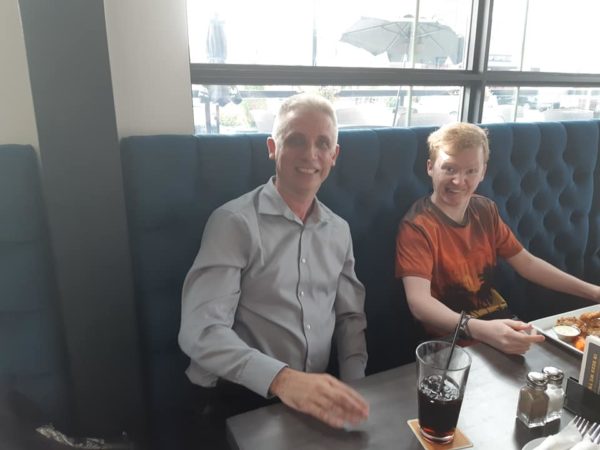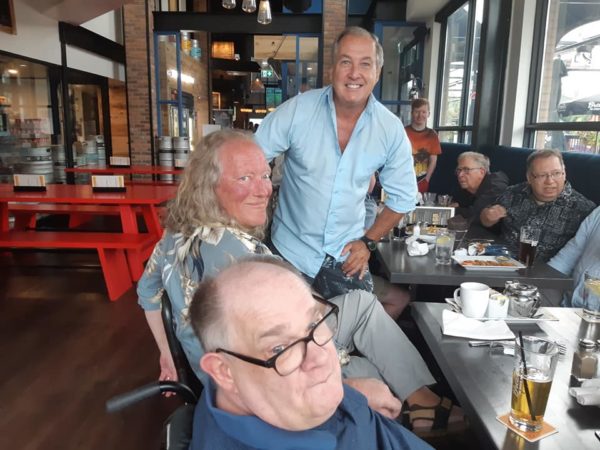 .
Others included Cam Tait, Alene Carter, Linda Cooper, Mark Summers, Shane Micheals, Tim Wilson, Barry Harrison. Organized by myself and I will be planning another for next year.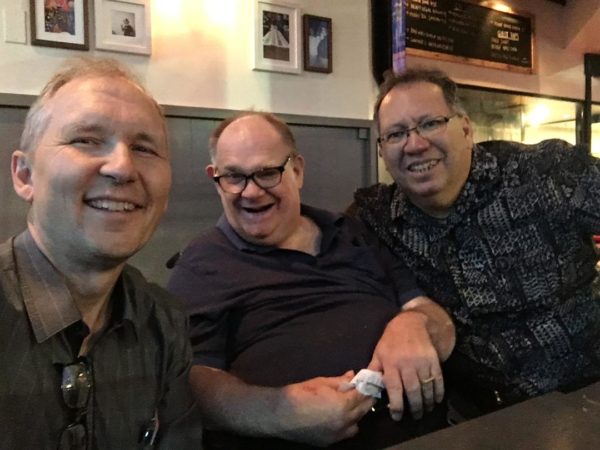 At a CJCA/K-97 alumni reunion the other day, Cam Tait told me that today (August 18) would be the 40th anniversary of his first published article as a journalist. Cam has worked for the Edmonton Journal and the Edmonton Sun, and would come in regularly to the radio station for a weekly (I think) commentary or feature. It really is a remarkable tenure these days, and especially because Cam focuses on stories that are overlooked or under-reported in much of the media.

Congratulations, Cam! Thanks for forty years of quality writing and reporting in Edmonton. It was great seeing you the other night – thanks for hanging out!
 — with Wade Sorochan.
Wade Sorochan