The full conference program is now available at www.bcab.ca/conference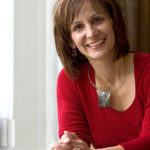 This years Keynote speaker is Stephanie Staples
Bring your 'A' Game to Work & Life
October 3, 8:00-9:10 am
Join master motivator Stephanie Staples for this fast-paced, interactive and idea-packed session that will have you laughing, thinking and inspired to take immediate action that will positively impact your life and livelihood.
Buckle up, this author, radio host and social entrepreneur works with busy professionals from the Mayo Clinic to the Middle East to help them live their lives with full gusto and she is ready to light a fire here with us, too!
She is the Women Entrepreneur of the Year winner for Contributions to Community, a wife, mom and triathlete (she came in last, but who's counting?) with programs proven to increase feelings of hope, happiness & empowerment for participants.
Are you impressed yet? She also bakes a mean chocolate chip cookie!

Inn at Laurel Point, 680 Montreal St, Victoria, BC V8V 1Z8
Participants of BCAB 2019 receive a discounted guest room rate by booking through the link above.
Laurel Wing Guest Room: $206 plus tax per night
Booking deadline: August 28, 2019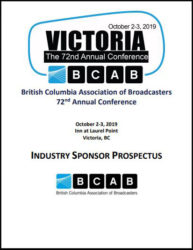 The BCAB 2019 Sponsorship & Exhibit Package is now available!
Download the BCAB 2019 Sponsorship & Exhibit Package for more details.
(click on the above link and then on the "Sponsors" tab)
Important Dates
| | |
| --- | --- |
| Early Bird Registration & Hotel Reservation Deadline | August 28, 2019 |
| Regular Registration Deadline | September 11, 2019 |
| Hotel Booking Deadline | August 28, 2019 |
| Conference Dates | October 2 – 3, 2019 |
Copyright © 2019 BCAB Conference, All rights reserved.
You are receiving this email because you previously registered for a BCAB Conference and/or opted in to receive information about BCAB.

Our mailing address is:
BCAB Conference
300 – 1201 West Pender Street
Vancouver, Bc V6B 0A1
Canada