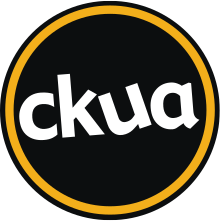 This week, the CKUA community had to say goodbye to a true radio icon.  Jack Hagerman, aka on-air as John Worthington, passed away Thursday in hospital at the age of 92. Jack has always been a vital part of CKUA. First, as a station manager who helped define it's unique legacy. Secondly, as a beloved broadcaster, most recently celebrating his passion for big band recordings as The Old Disc Jockey, a series he reportedly inherited in 1974.
Sunday afternoon David Ward hosted a special tribute show in Jack's honour. Listeners heard about the many decades he spent shaping CKUA and how he touched the lives of staff, volunteers and listeners.
Hagerman may have been the longest serving broadcaster with one station in the history of Canadian radio.  He began in radio in 1946 at CFQC Saskatoon, and moved to CKUA in 1949, where he had been employed continuously until his semi-retirement a few years back.  He quickly moved up the ladder, becoming Program Director and then Station Manager by the mid 1950's.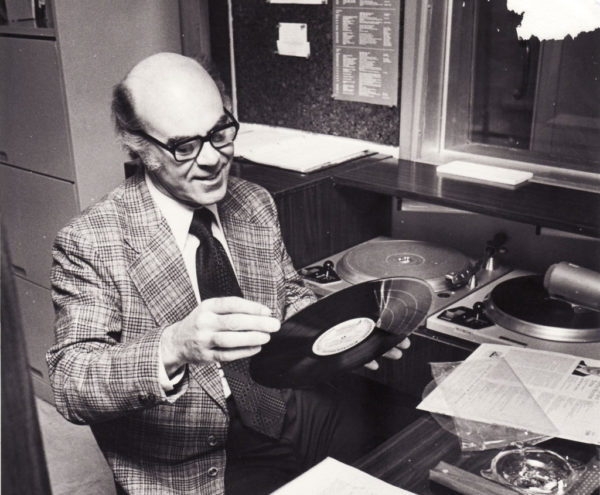 We'd love to have you share your own story: if you've got a memory about Jack you'd like to share with us, let us know. Record a message on the Open Mic feature of the CKUA app or leave a voicemail on our feedback line at 1-855-650-2582.
In the meantime, the station has committed to rebroadcasting The Old Disc Jockey's big band shows in the same Sunday time period they've always been heard, for as long as listeners want them.  That's Sunday at 2 pm Mountain time.