July 24, 2019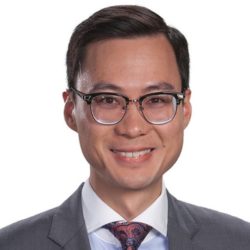 It's not clear if he jumped or he was pushed, but we're told that Calvin To (rhymes with "TOE") worked his last CHEK newscast as an anchor last Sunday.
After graduating from Ryerson in 2012, and interning with CTV Saskatoon and CBC Toronto, Calvin's first paid reporting post was with CTV Toronto.   He moved to Global in Saskatoon in Feb. 2015 where he reported news for the morning show, before crossing the street to the local CTV station. In November of 2016 he was hired for weekend anchor duties at CHEK, and reported stories during the week.
Calvin hasn't publically mentioned a new job, so perhaps he's still seeking it.  There have been some other changes since the recent arrival at CHEK of News Director Scott Fee, so possibly this is just another one.