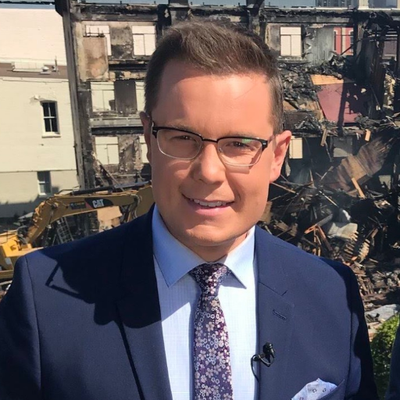 The recent acquisition from CTV Vancouver Island appeared on today's 5 pm News on CHEK with anchor Stacy Ross.  Joe Perkins says he'll be anchoring CHEK's 6 pm News Mon-Fri starting next Monday July 15th.   And Joe told the viewers the 6 pm half-hour edition will grow to 60 minutes sometime in the fall.
Joe submitted his resignation to CTV Vancouver Island on June 24th.  His last assignment in Bell Media's employ was hosting the C-FAX Radio noon show that day. And he has remained out of the public eye from then until today.
News Release from CHEK Media Group, July 10, 2019
Joe Perkins joins CHEK News, taking on the role of hosting the station's 6 p.m. newscast. Perkins comes at an exciting time as CHEK will be expanding the cast to one hour. Perkins came from CTV2 where he had been anchoring the 5 p.m. newscast, while hosting the Noon Show at CFAX.
We are excited and eager to have Joe Perkins join the CHEK family, as the company and newsroom continue to grow. This as CHEK celebrates its ten years as an independent employee-owned station.
Scott Fee, news director of CHEK News, says this is a natural fit at the right time.
"We strongly believe that Joe brings a dynamic energy to our shop and a connection to the community that perfectly aligns with our core values."
Ben O'Hara-Byrne, who previously held the role, will continue to bring his dedication and skills to our newsroom in a new position.
Contact: Scott Fee News Director/CHEK Media Group: [email protected] (250 883 7333)
Related Story…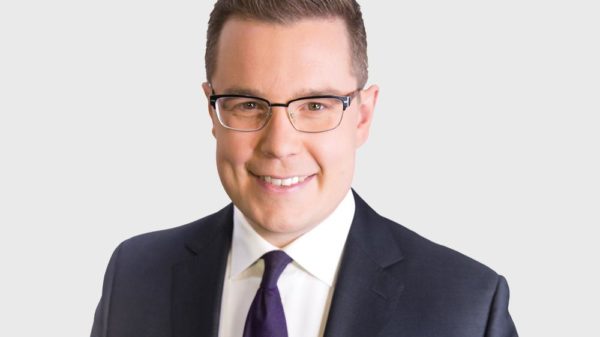 Seems CHEK's new News Director Scott Fee is already making his presence felt in the market.  He's just hired away one of CTV Vancouver Island's bright lights, anchor/reporter Joe Perkins (pictured above).  Joe had been a member of the CIVI newsroom since arriving from CKPG-TV Prince George in late 2011.
As well as anchoring the 5 pm and 11 pm news nightly Perkins has also made his presence felt hosting the Noon Show (12:15 – 1 pm M-F) on CFAX 1070.  In my opinion it was the bright light on the radio station's talk schedule.
Concurrently a CHEK anchor since October of 2015 Ben O'Hara Byrne has been wiped from the station's website.  O'Hara Byrne had handled the 6 pm and 10 pm news Mon-Fri.  Prior to arriving at CHEK Ben had been a foreign correspondent for first Global and then CTV News.