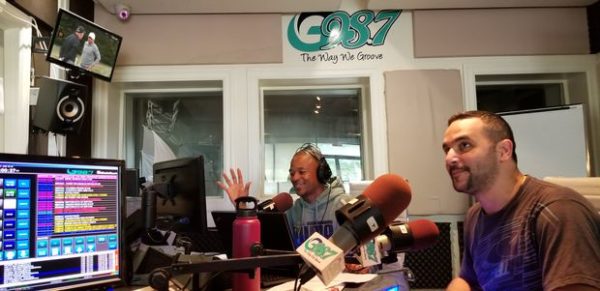 A beloved independent radio station serving Toronto's black and Caribbean community is on the brink of financial disaster, according to court filings by a shareholder who moved to take over control of the business after the recent death of its founder and figurehead.
The parent company of G98.7-FM was placed under investigative receivership earlier this month after Delford Blythe, the station's former chief financial officer and a minority shareholder, told a judge for the Commercial List of Ontario's Superior Court of Justice that the station is unable to pay its liabilities and is at risk of losing its broadcasting licence. He alleged that the station's troubles stem from the financial mismanagement of Fitzroy Gordon, the station's founder and president, who died on April 30.
Gordon was a charismatic leader of Toronto's black community whose contributions drew praise from politicians after his death.
Behind the scenes, however, Blythe alleges Gordon misdirected startup funds to himself during the station's creation, and later diverted advertising revenue from the station's website to himself. He further alleges that Gordon "arranged a scheme" of "self-dealing" to purchase shares of Intercity Broadcasting Network, the company that operates G98.7.
READ THE REST OF THE STORY  HERE.