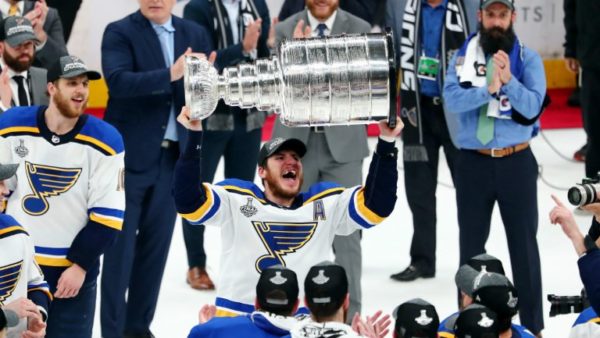 The St. Louis Blues' first-ever Stanley Cup title drew a big audience for NBC Wednesday — bigger than any NHL game of the past quarter-century in the preliminary numbers. ABC's game show lineup, meanwhile, put up solid numbers, and Fox's First Responders Live got off to a modest start.
The Blues' 4-1 win over the Boston Bruins in Game 7 of the Stanley Cup Finals delivered a 6.2 household rating in metered markets, the highest such number for an NHL game since 1994. It's 8 percent higher than the last time the Stanley Cup Finals went to a seventh game (5.72 for Bruins-Vancouver Canucks in 2011) and 6 percent ahead of NBC's previous best for an NHL game (5.84 for the deciding game between the Chicago Blackhawks and Philadelphia Flyers in 2010).
Wednesday's broadcast jumped 33 percent over Sunday's Game 6 in the early numbers. That game ended up with 6.47 million viewers in the final tally; if the gains for Game 7 carry through to the finals, it will end up around 8.6 million, which would be a record for NBC since it started airing the Stanley Cup Finals in 2006.
READ MORE  HERE.