Pratt's absence from the Vancouver sports conversation has been noted, but it won't last much longer.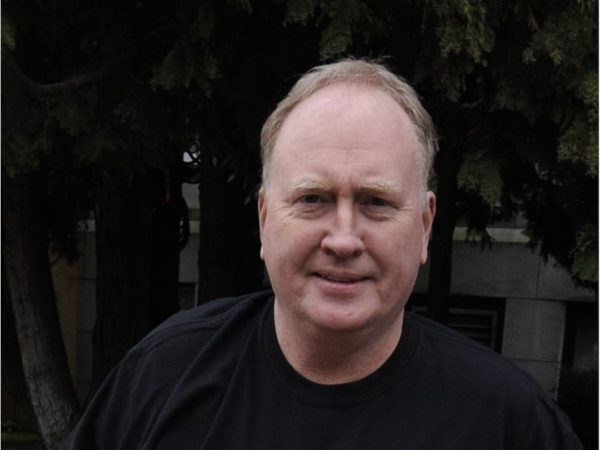 As far as we can tell, no one has ever called Darth Vader "big daddy."
But to make talk radio work, you have to understand the importance of Darth Vader, Dave Pratt argues.
"You lose Darth Vader .. so then we've just got a bunch of space guys flying around for two hours," the veteran radio personality asks rhetorically in a visit to The Province/Vancouver Sun newsroom.
Capital-B boring, is his implication.
"You've got to have the bad guy."
In other words, Pratt still sees a role for himself to play in the local media landscape and leave no doubt, he still has lots left to say.
Next Wednesday, just over three months out from the end of his time at TSN 1040, Pratt will launch a podcast, titled the Prattcast and will live in your favourite podcast players and at prattcast.ca.
June 13 was his last day as a Bell Media employee. When station management dropped him on March 13, after almost six years in his latest incarnation at 1040 — a shock, "a what?! moment," he says — he knew he was still hungry to work.
And so, a podcast, launched on the eve of the NHL Entry Draft, hoping to grab on to the buzz that comes along with that spectacle.
"An entertainment podcast with a sports backdrop," he puts forward as his driving ethos. "More of what I've been doing as a radio show host for the last 20 years."
"The key to sports-talk radio is to understand it's an entertainment format, it's not an information format, it's not an 'I'm smarter than you format.' That dies. We've seen it," he says. "Of your sports fan base, five per cent are hardcore, 95 per cent are casual: they don't care who's on the fourth line, they don't care who the third-string quarterback is. They want to be entertained.  It's why the Super Bowl does 120 million people."
Read more HERE  in the web pages of the Elliot Lake Standard