.
.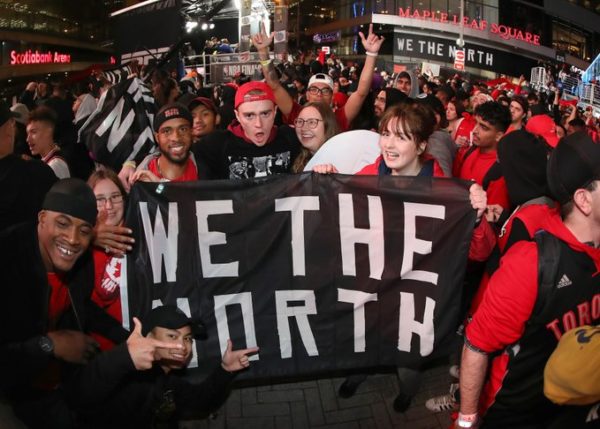 .
Wednesday, Bell Media announced that the 6th game of the NBA finals between the Toronto Raptors and the Golden State Warriors will be carried on the main CTV network as well as on TSN.
This follows Rogers' decision to broadcast Monday's Game 5, one-point win by the Warriors on not just their Sportsnet stations but also on their main Citytv network. The result, according to overnight estimates, was an enormous ratings bonanza for Rogers as 1,789,000 viewers found the game on Citytv to go with the 3,843,000 who watxhed on Sportsnet National and the additional 783,000 on Sportsnet One+ for an English Canada TV total of 6,415,000. In addition to that, another 338,000 in French Canada watched the game on RDS bringing the grand total to over 6.7 million Canadian viewers.
That made it the most-watched program in Rogers Media history as well as the most-watched program of the year in Canada. Last month's much anticipated Big Bang Theory finale, in comparison, drew 5,765,000 viewers.
Bell's decision to carry Thursday's Game 6 in Oakland on CTV and TSN could possibly top 7 million.
That's a shocker in what has, until this spring, always been a hockey-mad country.
Read more HERE.