– and they're taking the country's soul with them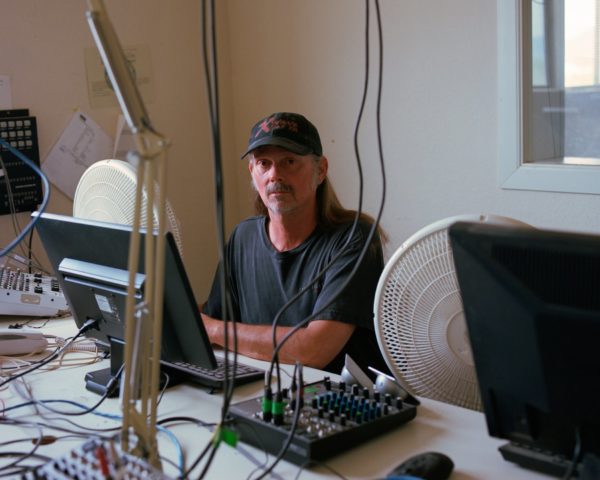 Portrait of Mark Lucke inside the radio station in Willcox, Arizona. Photograph: Cassidy Araiza/The Guardian
At a time when local newspapers are disappearing, the loss of a radio station leaves a community with another cultural and informational gap
by Debbie Weingarten for The Guardian in Willcox, Arizona
Lucke pulls on a Steeler's jacket and a baseball cap over brown hair that falls halfway down his back, and leads me across the five-acre yard. Out here, 90 miles east of Tucson, the desert is a long sweep of brush the color of beach sand. Lucke seems to slip through the rainy day like a ghost.
The radio station, whose call letters are KHIL, has long been the daily soundtrack for this frontier town (population 3,500) that prides itself on its cowboy culture and quiet pace of life. But six decades after the founding of the station, the property is in foreclosure, with utility disconnect notices coming nearly every month.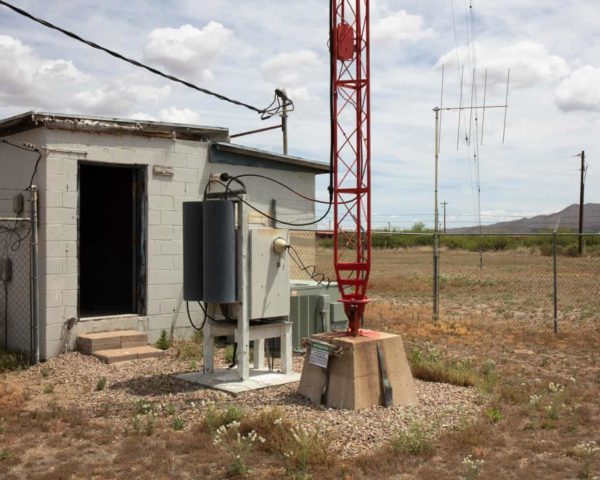 Except for a washing machine and stacking radio conductors, the dungeon is empty. From here, in a feat of electrical wiring, several radio stations (four of which are run by Lucke) are connected to the 5,000-volt radio tower behind the dungeon, and pushed out into the sky.
KHIL was founded in 1958 by Rex Allen, who gained notoriety as the last of the singing cowboys. On the silver screen, The Arizona Cowboy could be seen strumming a guitar from the back of his horse, until the genre came to a close in 1954. He would go on to narrate a plethora of Disney movies, including Charlotte's Web, and for years was the voice behind Ford truck and Purina Dog Chow commercials.
THIS FEATURE-LENGTH ARTICLE IS COMPLETED  HERE.