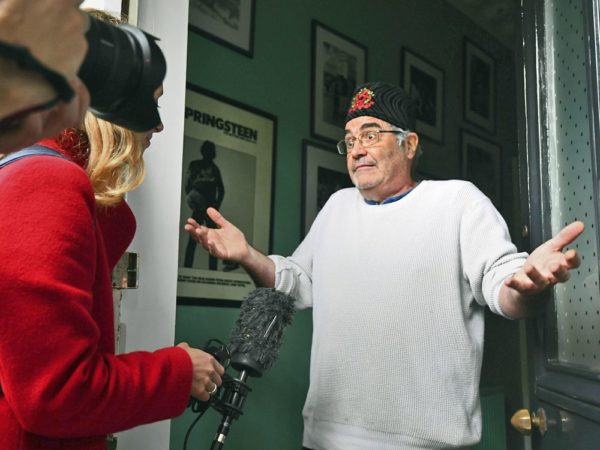 LONDON – A BBC radio broadcaster was fired Thursday after posting a picture of a baby chimpanzee when tweeting about the birth of the Duke and Duchess of Sussex's son, Archie Harrison.
Danny Baker, who until Thursday morning was a broadcaster for BBC's 5Live, was accused of making fun of Meghan's mixed-race heritage. He apologized following a backlash online and said he'd meant to compare the royals to circus animals.
Baker tweeted the offending image shortly after Prince Harry and Meghan presented Baby Archie to the world in his first photocall.
His original tweet, since deleted, showed a black-and-white photo of a couple, with the woman holding hands with a young chimpanzee wearing a hat and a jacket.
The caption read: "Royal baby leaves hospital."
Baker was swiftly accused of racism on social media.
READ THE REST OF THE STORY  HERE.