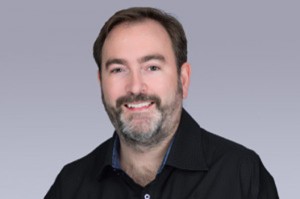 A Boston sports talk radio host hung up on a Carolina Hurricanes beat writer during an interview Wednesday because he said he "can't listen to a guy with a southern accent talk about hockey."
WBZ-FM in Boston asked Chip Alexander, who covers the Hurricanes for The Raleigh News & Observer, to appear on its morning show on Wednesday ahead of the Eastern Conference Finals between the Hurricanes and the Boston Bruins. But Fred Toettcher (pictured above), co-host of "Toucher & Rich," grew irritated less than five minutes into the interview and abruptly ended it.
"He had a southern accent. I can't take it. Hockey and southern accents," Toettcher said on the air, to laughter from his co-hosts.
Alexander (pictured below) apparently tried to call back into the show, thinking the call had mistakenly been dropped. The hosts instead took calls and dovetailed into a discussion about why Alexander's accent frustrated Toettcher.
"I don't know. If I don't like something, I don't like something," he said later.
"I didn't think he was saying anything particularly interesting, and it was getting on my nerves."
Read more HERE  at the USA TODAY website.