Inside Showtime's Battle to Bring Roger Ailes "Back From the Dead"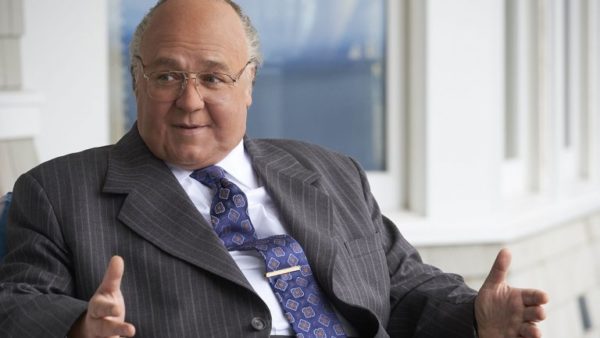 Russell Crowe is unrecognizable as Ailes and Naomi Watts as his nemesis Gretchen Carlson in 'The Loudest Voice,' the controversial series exploring the rise to power and swift fall of the news pioneer who changed America: "Without Ailes, there is definitely no Trump."
Russell Crowe collapses into his makeup chair at the end of another long production day, as a trio of artists begins peeling the layers of Roger Ailes off his face. Slabs of silicone fall to the floor: First, it's cheek meat, then paper-thin slivers of his neck. Over the next hour, the Oscar winner transforms back into himself, his face considerably slimmer than the late Fox News founder's, his head still endowed with a thick coat of hair.
"By the time we reach the end, I'll have spent over 12 days of my life in this chair," says Crowe, cigarette smoke wafting through the trailer. "Twelve. Fucking. Days."
Becoming Ailes — as he has almost every day since production on the Showtime limited series The Loudest Voice began in November — takes significantly more time. Over two and a half hours, down from an initial six, he morphs into the notorious newsman, who arguably did more than any single person to create the deeply fractious political environment we're living in today.
Now, with Naomi Watts (as his nemesis Gretchen Carlson), Sienna Miller (his wife of 19 years, Elizabeth Ailes) and Annabelle Wallis (his loyal executive Laurie Luhn) filling out the cast, the premium cable network is daring to wade into the culture wars of the Trump era and tell his story. Built from journalist Gabriel Sherman's 2014 book The Loudest Voice in the Room, the series will begin in the mid-1990s, when Ailes hatched his plan for a conservative competitor to CNN and MSNBC. Over seven episodes, the show will explore how Ailes rose to power as a master of news as provocative stagecraft, trouncing his rivals and happily feeding a period of partisan acrimony.
"Roger's one of those larger-than-life American figures who has so profoundly influenced our country in ways that most people don't understand," says the series' showrunner, Alex Metcalf. "Without Roger Ailes, there may be no tea party. And without Roger Ailes, there is definitely no Donald Trump."
Read the rest of the story HERE.