WFAN's Boomer and Carton star ran fraudulent ticket-resale business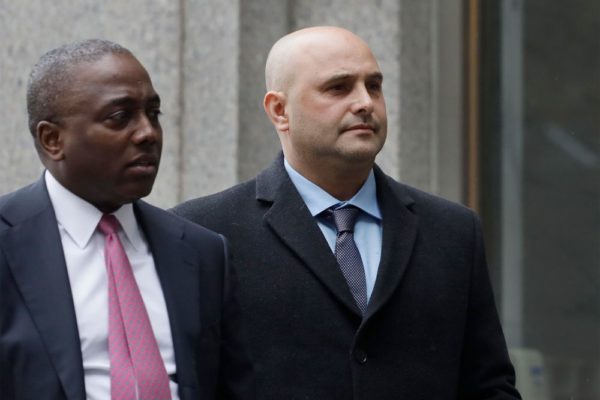 Sentencing a criminal isn't usually a joking matter.
U.S. District Judge Colleen McMahon couldn't resist.
"Colleen from New York," she greeted Craig Carton, once the co-host on the highest-rated morning-radio sports-talk show in the New York area, now a convicted fraudster. "First time, long time," she said, using talk-radio shorthand for a first-time caller, long-time listener.
Then the judge got serious, and sent the radio shock jock to prison for 3 1/2 years for fleecing investors who gave him and his cohorts millions of dollars to buy and resell tickets to prominent concerts, musicals and sporting events.
Carton, 50, who was heard daily on WFAN-AM's "Boomer and Carton," was the highest-profile defendant in a crackdown on the largely unregulated $15 billion ticket-resale industry, where middlemen snatch up blocks of tickets and resell them at inflated prices.
McMahon said she was a former fan, generally listening to the show from 8:30 a.m. to 9:15 a.m. on her way to work. She said she was listening on the day in September 2017, when Carton had called in sick following his arrest.
READ MORE  HERE  AT THE BLOOMBERG NEWS WEBSITE