Widespread tributes noted for the 'Word Jazz' creator
courtesy Iron Mountain Daily News, FEB 21, 2019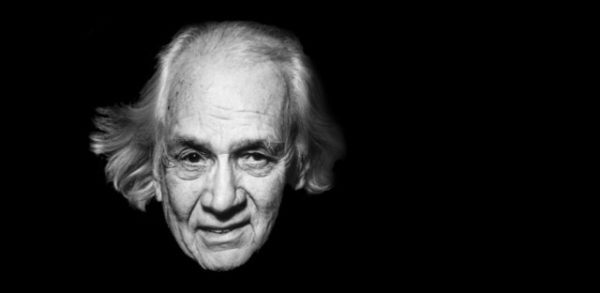 IRON MOUNTAIN — National Public Radio aired a tribute this week to "word jazz" recording artist Ken Nordine, a summer resident of Spread Eagle, Wis., who died Saturday at age 98.
Nordine, of Edgewater, Ill., was famous for a velvet baritone voice that was featured in many commercial advertisements and movie trailers. He was the voice of the Chicago International Film Festival and 
"Cold Steel on Ice"
 ads for the Chicago Blackhawks.
.
His first album of word jazz came out in 1957 and was followed by several more. The Grammy-nominated Nordine worked with musicians David Bowie, Jerry Garcia and Tom Waits; "Muppets"creator Jim Henson; and avant-garde multimedia artist Laurie Anderson, according to the Chicago Sun-Times.
He hosted the show "Word Jazz" on WBEZ in Chicago for 40 years. His storytelling was a mix of spoken word, poetry and sound design. In a 2000 interview, Nordine said the idea for the show started when he would read memorized poetry live twice a week at a club on Chicago's North Side. Musicians played jazz behind him.
His intonation and tones were so unique that "companies would come to him to create (their) commercial, based on his style with 'Word Jazz,'" his son Ken Jr. told the Sun-Times.
READ MORE  HERE.