A message from a friend and a former boss, Gord Leighton,  who got pushed out of the industry, or should we say REMOVED from his love after so many years of dedication putting in a career of 53 years in broadcasting, only to be cast out by the likes of Bell Media.
Needless to say, I admire Gord Leighton in forging ahead with his involvement in a community radio station in Vernon.
Hey Radio buds, lets show our support with comments to the CRTC
and now a word from Gord….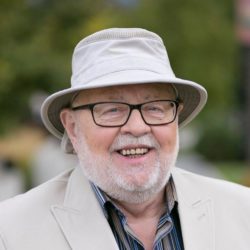 Dear subscribers to Puget Sound Radio, I am asking a favour of my broadcasting colleagues, whether retired or still working, young or old, rookie or seasoned  After 53-years in commercial broadcasting, my position was eliminated two years ago.  One door closed, but another opened!
I am quarterbacking an application to the CRTC by Vernon Community Radio for a new not-for-profit community FM station, 97.9 Valley FM, to serve Greater Vernon. I write to request your help in submitting a letter of intervention in support of our initiative, details of which are online at www.vernoncommunityradio.ca  The CRTC has issued a call for comments. https://crtc.gc.ca/eng/archive/2019/2019-25.htm
You likely do not live in the proposed service area and our application may seem irrelevant to you. BUT, as the Farmer's TV ads say, "You know a thing or two, because you've seen a thing or two."
Your voices and opinions on what you've seen and what you know is relevant to our application and will be valuable information to the Commission's decision-making process. Personally, I believe that Community Radio is what radio once was and what it should be again.
Deadline to submit is March 1, 2019.  I offer you my sincere gratitude and perhaps a glass of wine when you next visit Vernon, and assuming the Commission gives us the nod!
Kindest regards,
Gord Leighton