Matching grant triples contributions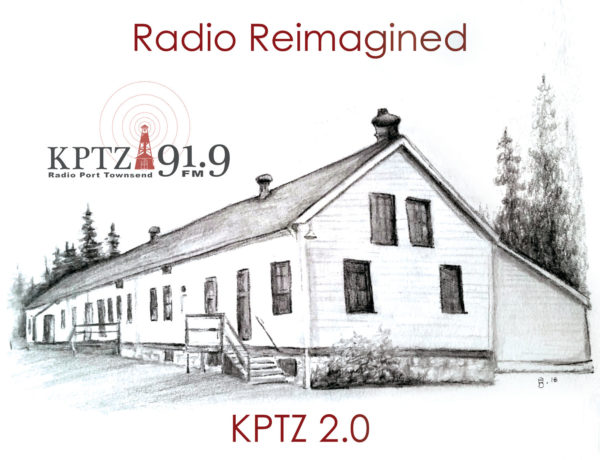 PHOTO ILLUSTRATION COURTESY OF KPTZ
.
.
KPTZ's planned move to Fort Worden recently got a big boost from one of its longstanding on-air voices.
The volunteer DJ, who wishes to remain anonymous, has donated $100,000 to the "KPTZ 2.0" capital campaign to raise funds for the move.
KPTZ Board President Robert Ambrose noted the donation is bolstered by the $500,000 challenge grant the station received from the Sage Foundation in November.
It provides a double-match for any dollars raised through the capital campaign.
Ambrose said the campaign is to fund the station's relocation from its current portable home on the Mountain View campus to a space that promises to be more roomy and well-equipped in the center of the proposed Makers Square arts campus at Fort Worden.
To cover the costs of constructing state-of-the-art studios at Fort Worden and securing a permanent transmitter site, the "KPTZ 2.0" capital campaign aims to raise $986,000.
Ambrose said the acquisition of the transmitter site would "secure the stability of KPTZ's signal" into the future.
"The capital plan is central to the sustainability of KPTZ," Ambrose said. "It will give us the infrastructure necessary to meet growing community information needs and allow us to create a comprehensive emergency broadcast facility for disaster response and recovery at the transmitter site."
READ THE REST OF THE STORY  HERE.