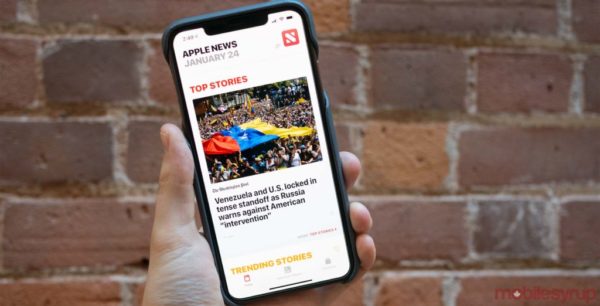 By Patrick O'Rourke for MobileSyrup.com JAN 25, 2019
Apple News is set to officially release in Canada this week at some point between January 28th and February 1st, according to The Canadian Press.
Apple News is launching in English and French and will first feature content from CBC, La Presse, CTV News and the Toronto Star. The Canadian Press says this list will eventually grow to include other publications as well.
Further, Steve Maich, the former senior vice president of publishing at Rogers, will reportedly lead the Apple News operation in Canada. Maich previously was the editor for Sportsnet Magazine and Canadian Business.
Read more at MobileSyrup.com: Apple News is officially launching in Canada next week