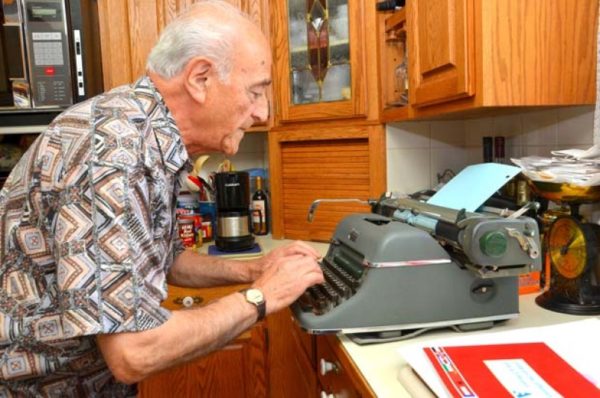 Former CKNW staffers were saddened on Friday to learn of the death of longtime Copy Chief Tony Antonias.
As reported by Northwest Broadcasters, he started at the station as a copywriter in 1955, soon moving up to Copy Chief and then Creative Director.
He is famously credited with composing the Woodward's Department Store's $1.49 Day jingle for which he was presented an International Broadcasting Award for creating one of the World's Best Broadcast Advertisements.  Teresa McManus wrote a story about Tony's role  in creating the jingle for the  New Westminster Record which you will find HERE.
And longtime, highly regarded CKNW Investigative Reporter George Garrett  filed this personal tribute HERE.