Bell's free Crave preview highlighted by True Detective Season 3 premiere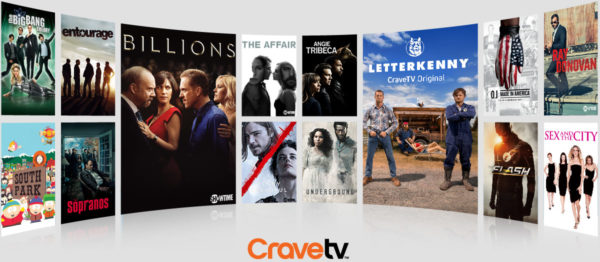 By Bradly Shankar, MobileSyrup.com     JAN 8, 2019
Bell has announced that it will offer its first-ever free Crave preview weekend to customers across Canada. Running from Friday, January 11th to Monday, January 14th at 11am ET, the free preview weekend will be available to through television providers Bell, BellMTS, Eastlink, Rogers, Shaw, Telus and more.
The preview weekend will offer a sample of Crave's various films and TV series, including, most notably, the third season of HBO's True Detective crime drama. The first two episodes of the series are set to premiere back-to-back on HBO and Crave on Sunday, January 13th at 9pm and 10pm ET.
True Detective season three stars Academy Award-winning actor Mahershala Ali as Wayne Hays, a police detective who must reinvestigate an unsolved missing children case from his past.
In addition to the new season of True Detective, the preview weekend will also include the following titles:
Sicario: Day of the Soldado (which premieres on Crave on January 11th)                                                                  Box-office hits such as Jumanji: Welcome to the Jungle, Get Out, The Greatest Showman, Spider-Man: Homecoming and Wonder Woman Oscar-winning films like Call Me By Your Name and Three Billboards Outside Ebbing, Missouri
Family-friendly titles such as Emoji Movie, Paddington 2, Peter Rabbit
Acclaimed HBO series, documentaries, and films such as Jane Fonda in Five Acts, Robin Williams: Come Inside My Mind and The Wizard of Lies
The Season 6 finale of Showtime's hit drama series Ray Donovan
Source: Bell
Read more at MobileSyrup.com: Bell to offer free Crave preview weekend alongside True Detective Season 3 premiere