Canada's telecom watchdog has filed a preliminary submission to the Broadcasting and Telecommunications Legislative Review Panel
By Sameer Chhabra, MobileSyrup.com     JAN 10, 2019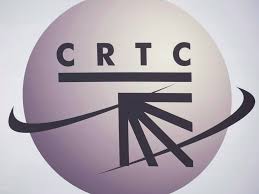 The Canadian Radio-television and Telecommunications Commission (CRTC) has formally filed a preliminary submission to the panel responsible for reviewing the country's broadcasting and telecommunications laws.
The CRTC's January 10th, 2019 filing comes one day before the January 11th deadline, and urges that any new telecom legislation proposed by the Broadcasting and Telecommunications Legislative Review panel should focus on "outcomes that will benefit Canadians in an era of hyper-connectivity by optimizing competition, enabling affordable and innovative services and extending these services and the facilities necessary to access them across the country."
The Commission's use of the phrase "optimizing" is explained by its belief that "varying degrees of competition" have already been introduced to Canada's telecom market.
The submission filed by Canada's telecom watchdog also outlined recommendations for changes to Canada's broadcasting framework, referencing points raised in the Commission's May 2018 programming distribution report.
According to the CRTC, new broadcasting legislation should encourage the production and consumption of Canadian content (CanCon), while also ensuring that all participants in the country's broadcasting industry should "participate in appropriate and equitable—though not necessarily identical—ways to benefit Canadians and Canada."
Read more HERE   at MobileSyrup.com