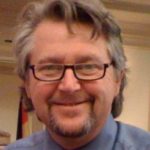 December 13, 2018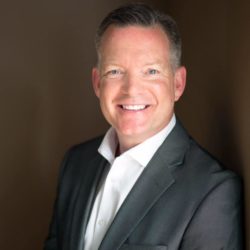 Welcome to JJ-365 Salutes. Over 2018 we pay tribute daily to one of "The Good Ones." Today we are shining the light on Dave Farough.
We met when he was a teenager in the 'Peg. He sure was enthusiastic and made it a point to keep in touch, lots. I love that. He was so into getting into radio and doing well and over the years I got to know him well. He would take direction and have those items nailed by the next time we'd talk. I saw him become Program Director of the Q in Victoria and flourish. I had him in my talent bank for the right opportunity and it came later, as you will read.
Dave was bitten early by the radio bug. Growing up in Winnipeg, he had the opportunity to listen to some GREAT stations: CJOB was always on at home, in the car and in every business around town. Says Dave: "I'm sure they had a 70 share or more in the late 60's and 70's. The voices of Peter Warren and 'Cactus' Jack are permanently etched in my mind. When I got into my teenage years, it was KY58 with Ron Able and the powerhouse 92 CITI FM with JJ Jim Jj Johnston, and 365'ers Brother Jake Edwards, Howard Mandshein, Bob Robert Mcbride, and Terry DiMonte, and so many others".
He'll never forget how cool it was when 365'er Andy Frost came to River East Collegiate to talk about radio when he was in grade 10. And, it was in grade 11 while doing one of those assignments to interview someone in the community that he reached out to the one-and-only, late and great Steve Young. Immediately he said 'come on down' because that's the kind of guy Steve was, always having 10 minutes, which is a rule Dave says he still lives by today.
When he was sitting in the lobby waiting for Steve is where we met for the first time. I was holding my then newborn son Jay and my shirt was covered in fresh pee and other things that came out of that little body. Says Dave, "I remember thinking 'this guy really loves that kid to walk around looking and smelling like that!" Steve appeared, and after talking to him about the radio business and passing along advice on how to get started, they went down the stairs to the black hole of CITI to see what was happening in the control room. It was 7am, before class, and he remembers a dimly lit space, thick smoke hanging in the air (likely from a substance now legal in Canada), the music was blaring (Paranoid by Black Sabbath rings a bell he says) and there, thru the window, was THE Brother Jake Edwards, Dave recalls that pivotal moment: "He had head phones on, arms flailing, singing (screaming) like a wild man! OH MY GOD!! WHAT IS HAPPENING! THIS IS F#@%ing AMAZING! That's it. I was hooked. HARD."
After graduating high school in 1982, it was straight into a broadcast program and his first job at CJSL in Estevan, Saskatchewan. Rick Chapman was the Program Director and morning show host and he learned so much from him and as he says, "mainly how you need to have a sense of humour to survive in this business. He always seemed to be joking and smiling, except for the times he was yelling at me for erasing his prod tape or running the Wings Of Healing backwards Sunday mornings because I had the monitors down and forgot to first rewind that big pancake reel before playing it back. Two hours backwards and not one call to complain. Interesting."
From Estevan to Brandon, MB in 1985 to Victoria in 1987 to help launch 100.3 The Q. If you know Dave you know he is a go-getter and persistent.
365'er Dan McAllister told me the story of how he came to hire Dave. Dave would call regularly and each time Dan would politely say "sorry Dave nothing open at this time." Dave kept his nose to the ground and found out early one time there was a job coming up, and called Dan to which he said something like, 'Well Dave you caught me at a good time. We actually have an opening. Would you see yourself in this area in the next little while?" Dave's response was "how about in five minutes? I am in the phone booth across the street!" They met, and Dave joined the Q in Victoria which was and is still really a one-of-a-kind radio station. In those early days, there were no consultants (although 365'ers John Parikhal, Dave Charles and Joint Communications came along in the early 90's and brought some real radio smarts to the station), no research, no "over-thinking it", just a group of people who were really creative and loved music and did things on-air because it made them laugh. Dave says there are way too many stories to tell from his 13 years at this station (someday they may be told), especially in the sensitive times, but some very important people to thank: Ed Bain, Dan McAllister, John B. Shields, Ross McIntyre, Dave Gaudet, Al Ford, Rick Everett, Cliff LeQuesne, Kirk Mason and others. SO MANY great broadcasters and really good people.
The Q was also where Sarah McLachlan did one of her first ever radio interviews during his show and was so excited that they were playing her music. Same with Melissa Etheridge. Her first visit was to play Harpo's on a Sunday night, but came to the station that afternoon for what ended up being Dave's own personal concert. It was her and Dave, her manager and the label rep all alone in the station as they talked, and she played Bring Me Some Water, Chrome Plated Heart and Occasionally (only her vocal and with her thumping on the back of her guitar) which he says was magic. He gave her a cassette copy of the interview as she left and watched her sit in the car in the parking lot listening back – so excited to hear herself and her music on the radio.
Spirit of The West were regulars at The Q (swiping duplicate copies of CD's out of the library), as were the Odds, Blue Rodeo, Barenaked Ladies, Crash Vegas, Barney Bentall, Tom Cochrane and the more eclectic bands like Hothouse Flowers, Indigo Girls, Big Head Todd and The Monsters, and The Alarm. The Q played music at that time that no other station would touch. And, of course, the 'house-band' The Tragically Hip. Their first show at Harpo's had 6 people in the audience and three of them were from the radio station. During their 3rd or 4th time in Victoria, Dave Gaudet (the original Music Director of the Q and the guy with the great ears) and Dave took them salmon fishing is Sooke. The pick-up at their hotel was 5am and they were on the water by 7. Memories fade over time he says but he recalls there wasn't much fishing: "I do recall Gord Downie, by himself at one point on one side of the boat, writing furiously in a little black book that he kept in his jean jacket pocket. To this day I wonder what song (or songs) came from that 5-hour cruise. The rest of the band medicated with more green than I thought possible…at 7 in the morning…but, hey, it was 10am back home in Kingston!"
Dave met his beautiful wife Alison in Victoria and their son Jackson was born there in April of 2000. Later that year he got a message on the answering machine from me; "Hey Dave- I've just left Standard, I'm going to be GM at a company called CORUS and there's an opportunity for you. Call my home phone because I handed my cell in and right now, I'm calling you from a pay phone on Yonge Street!"
After a few trips to Toronto and several boozy lunches and dinners, we came to an agreement, so he packed up the family and headed east. It was January 31st, 2001 at 7pm when the plane started its descent. His wife, who he describes as the delicate North Vancouver girl, had never been to Toronto and there she was, looking out the window with a 7-month-old baby in her arms, when the Captain comes on and says "Welcome to Toronto, it's currently snowing and -20 with a wind chill of -35." She turned her head and said, "you have brought me to hell!" Not the best introduction to their new life. Dave recalls: "The next day, Feb. 1st, 2001, I went up the elevator to the 16th floor of #1 Dundas in the heart of Canada's largest market and became Program Director of 102.1 the edge. Toto- we're not in Kansas anymore. CRAZY!"
Again, there so many stories and great memories from his years at the edge and then "The Mighty Q107", like getting the opportunity to work with 365'er John Derringer (a few times) and Humble Howard Glassman and Fred Patterson. When he first arrived, H & F were in the middle of 'the toughest contest' and thought they should test the new guy. "Hey Dave, we have an idea. We want two people to have sex in the storefront studio on Yonge street in a tent back-lit with a spotlight while we're on air live tomorrow morning- what do you think?" Says Dave: "Saying yes was a risk, but so was saying no when you're the 'new guy'. This must be a test I thought. My strategy was this…I'll say yes and there is no way they'll go through with it and we'll all have a good laugh. The next morning at 7:15am there were two people (consenting adults) in a tent having 'relations with Fred doing play-by-play. Again, memories fade with time, but I do think this was before CORUS had an entire floor of lawyers." There were still a few lawyers around though, and I took most of the heat for that one.
Speaking of lawyers, his next task was to launch The Dean Blundell Show. He first heard Dean at 89X in February of 2001 and thought "this guy has 'it'. By mid April, he was on the air with 365'ers Sandra Plagakis and Jason Barr. Both Dave and I agree that Dean is one of the most talented people our industry has seen. When he is "on" and focused, few can touch him. Add to that in those early days 365'ers Maie Pauts and Brother Bill in Drive (Neil Morrison), Martin Streek evenings and weekends, George Strombolopolous and more. Just a huge stable of talent.
From the edge, it was down the hall to Q in 2003 with 365'ers John Derringer, Joanne Wilder, Jeff Brown, and the legendary Andy Frost ("OMG- that guy from grade 10" he exclaims. "The voice at the Air Canada Center! And Mr. Psychedelic PSunday!") and, in early 2004, the opportunity to hire 365'er Kim Mitchell for the afternoon show. He didn't think that when he was listening to Max Webster albums in High School that one day, he would be working side by side with that guy in the OPP cap, but it happened, and they remain good friends to this day. Kim as we all know is a class act. Dave says the same thing about Derringer. He says he was intimidated in the beginning, but John is such a pro and so passionate about winning that he just loved working with him. He learned a lot about how to work with talent from his time with John and thanks his friend.
In 2005, John Hayes, then President of CORUS Radio asked me if I thought Dave was ready for a GM job? I told him I knew he could do it, John asked a few others and then voila! Dave is GM of the four stations in London, Ontario where he did a great job. So, it was time to pack up the family again. Over 5 years they put FM96 back on top A 25-54, launched the FRESH brand, re-tooled AM980 and 103.9 and built an amazing team, many of who are still there creating great radio in that market every day. It was in London that Paddy O'Lantern was born. Each St. Patrick's Day, 365'er Kent Guy (Promotions Director) would supply Dave with a motorized ride em' cooler and he would tear around the halls handing out Guinness. To this day, there is still a hole in the drywall where he zigged instead of zagged.
In 2010, Dave was asked by Chris Pandoff and Hal Blackadar to assume the VP; Programming position for CORUS, an opportunity to work with the many talented PD's and GM's across the country. Too many to mention here he says, but he thanks all for making that a job he absolutely loved. He spent so much time on airplanes, he became known to the cabin staff of Air Canada as 19C. "Good morning 19C, nice to see you again."
Three years later, in 2013, Chris came calling again and this time it was the GM position for CORUS Toronto, the hot seat and one of the biggest chairs in the industry. He's baaaaccck with the edge, Q107 and AM640 and the opportunity to oversee an all-star team made up of pros like Tara Di Guiseppe, and 365'ers Blair Bartrem, Gord Harris, Darren Wasylyk, Victor Giacomelli, Matt Dawson, Lars Wunsche, Rob Johnston, the amazing sales team, the on air staff from all 3 stations and at least 50 more across the various departments. He apologizes for not including all the names, "but you know who you are. I miss you guys!!"
It wasn't long thereafter (Spring 2015) that John Cassaday (the founding CEO of CORUS Entertainment, a mentor and a friend) retired. Things unraveled quickly. A month later, another major influence on his life and career and a very good friend Chris Pandoff left his position of President. Those were dark days and before long, the restructuring began. Many mid and high-level positions were eliminated (it continues to this day) and many good people, including Dave, were suddenly on the sidelines. He said he never felt so lost and wondered what was next.
"At this point, I need to say how amazing my wife Alison is. She was so supportive, so positive, so encouraging, never worried about our future (at least not in front of me) and never let me spend too much time 'staring into space' or curled up in the fetal position."
Then, in the spring of 2016, Paul Larche (Larche Communications) called and asked for some help with his stations in Midland and Owen Sound, Ontario. It was timely, and he thanks Paul saying "I needed that!" That's where, like myself, the "Programming and Talent Coaching" ball started rolling. Since then he's done projects with Paul Larsen of Clear Sky Radio in Alberta, Richard Kroeker and Doug Anderson at Golden West and is currently assisting the teams at Acadia Broadcasting based in Saint John, along with those former Larche stations and most recently Blackburn Radio. In many ways he feels reinvigorated. He compliments these companies that believe in strong content between the songs and are investing in training and development.
Dave has also jumped into podcasting as a talent coach (www.beabetterpodcaster.ca) and has clients across Canada and the U.S.
Dave sums up: "Life is good as we wind down 2018. Alison is doing great and that son of ours? Well, he now attends Ryerson University enrolled in the Sports Media Program and is loving it. Oh no- I've spawned another radio guy!! And, how's this for a small world; he does a live show Wednesday afternoons on Spirit Live (the Ryerson online radio station) and his first interview ever happened last week with…wait for it…Andy Frost. Thank you Andy.
After 35 + years, do I have any advice for those new to the industry? Bring your positive attitude and enthusiasm every day, treat others the way you want to be treated, always give someone 10 minutes of your time and have fun! Even with all the disruption and challenges within the industry, there is still something so special about being in a radio station thinking of ways to make a listener's day just a little bit better with a story, a good laugh and a great song!"
People said to me, "JJ, how can you bring a guy in from a market like Victoria to the Big Smoke and one of it's big chairs." My answer is always the same: Dave knew the meaning of 'warm up a cold call." He took the time to create a relationship with me and being so busy it was because of that that I always made/found that "ten minutes" or more for him. I got to know Dave, know what made him tick, the talent and creativity he had, and when the time came, I absolutely knew he would make it happen. He himself wasn't so sure about that one, but he believed tat I believed and had the courage to make the hurdle on that and way beyond. Proud of you Dave. Atta be!
Thank you, Dave Farough for being one of "The Good Ones". Feel free to like and share Dave's positive story. Who is the subject of tomorrow's JJ-365 Salutes? As they say, stay tuned.
Jim JJ Johnston is the CEO, President and Chief Programmer/Talent/Content Coach for JJIMS INC. and works with talent in many different industries worldwide.