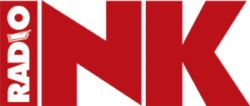 Everyone loves a list, especially when it involves taking a peek at someone else's salary. Forbes is out with its annual list of radio's highest paid-hosts. Combined, the top five, all men, made nearly $300 million. The King-of-All-Media is still number one.
Howard Stern made $90 million in 2018, according to Forbes. Stern was followed by the most-listened-to talk show host Rush Limbaugh who the magazine says took in $84.5 million.
America's most-listened-to radio host reaches a monthly audience of 25 million on more than 650 stations. In the fourth decade of his career, Limbaugh released his first mobile app in January, giving a subscription boost to his digital platform Rush 24/7.
Ryan Seacrest came in third on the list with an estimated salary of $74 million. He was followed by Sean Hannity at $36 million and Glenn Beck at $8.5 million
Forbes says the numbers are estimates from June 1, 2017, through June 1, 2018. Figures are pretax; fees for agents, managers and lawyers are not deducted. Earnings estimates are based on data from Pollstar Pro, as well as interviews with industry insiders.
READ MUCH MORE RADIO INDUSTRY NEWS  HERE  AT THE RADIO INK WEBSITE