UPDATE:  CNN New York Gets 'All Clear'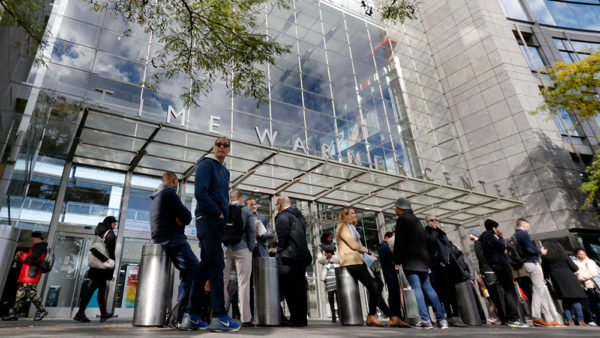 UPDATE: CNN's New York staff is being let back in to the network's New York headquarters after being evacuated late Thursday night due to a bomb threat.
.
CNN's Brian Stelter tweeted that the headquarters had been evacuated while the NYPD investigated. No explosives were found, the NYPD said.
.
The network aired taped programming due to the disruption, including "Anderson Cooper 360" on the East Coast.
.
Stelter also tweeted that 58th Street outside the company's Columbus Circle headquarters was closed down by police to traffic. A rep for CNN did not immediately respond to a request for comment late Thursday.
.
CNN anchor Don Lemon tweeted that CNN's floor in the Time Warner Center was evacuated in the middle of his nightly live show.
.
READ MORE  HERE.