Nat Lauzon has been a mainstay on Montreal radio for almost 20 years. Her career path has moved in somewhat tidy cycles, spending her teen years working on air in her hometown of Timmins, Ontario while in high school. Then she worked at Toronto's Mix 99.9 while she was finishing her degree at Ryerson Polytechnic. In 1999, she jumped at the opportunity to move to Montreal to with Blair Bartrem at Mix 96. She did mornings up until 2002 and then took over the midday show and was pretty much number 1 in the city for the rest of the decade.
Some of the stories Nat and I touch on in this episode can be found in the show I did with Blair Bartrem in Episode 75. ​​You can hear Nat weekends on Montreal's 92.5 the BEAT.
Nat also has a voiceover company called Speakable and she is the voice of a number of TV ads, on hold systems, corporate ads, and often when you are on hold. She readily admits she records her first voice sessions of the day in her jammies, but she eventually gets dressed to walk the dogs.
This week's episode is powered by nLogic. http://go.nlogic.ca/l/130651/2018-05-11/s7fy5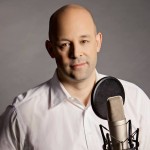 Matt Cundill works with radio groups on digital strategies and talent coaching. He recently started the Sound Off Podcast: The Podcast about Broadcast"
E-mail Matt: [email protected]
Twitter: @mattcundill
" The Sound Off Podcast is committed to helping broadcasters find their way through the digital revolution. "