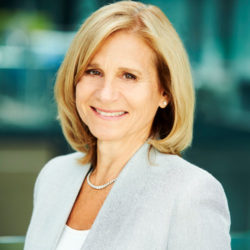 .
EVP/COO BARB WILLIAMS is retiring from CORUS ENTERTAINMENT on OCTOBER 31st.

WILLIAMS joined CORUS on APRIL 1, 2016 when CORUS acquired SHAW MEDIA; She previously served as President of SHAW and is a former EVP at CANWEST, VP/GM of the short-lived independent CKXT-TV (TORONTO 1)/TORONTO, and SVP of Lifestyle Programming at ALLIANCE ATLANTIS.

CORUS does not plan to replace WILLIAMS and will not be appointing a new COO.

"BARB's support and dedication has been invaluable since our transformational acquisition of SHAW MEDIA, as we've successfully integrated the two companies to create CANADA's leading pure play media and content company," said President/CEO DOUG MURPHY. "I'm incredibly proud of what BARB has helped us build over the past two-and-a-half years. All of us at CORUS wish her well in the future."

WILLIAMS will be honored with a lifetime achievement Hall of Fame Award by the ONTARIO ASSOCIATION OF BROADCASTERS on NOVEMBER 8th.

Our thanks to All Access Music Group for passing along this item.