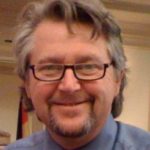 September 24, 2018
Welcome to JJ-365 Salutes. Over 2018, we pay tribute daily to one of "The Good Ones". Today we are shining the light on Jeff Vilder, who is having a birthday today.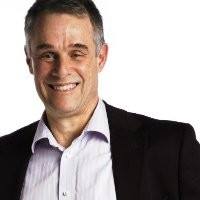 Where to start? This fellow is one of my closest friends on the planet. We have worked together, played together as friends and family coming up on 40 years. This lad is probably the smartest person I know on earth. He is one of three Vidler's who made it big in the Canadian Radio industry. Call it a family thing that includes his brothers, the late and great Gary Russell (Norm), powerhouse Chuck McCoy (Merv) and cousin Andy Frost. What an awesome and formidable family of talent. Something in the water in Winnipeg in their area? Chuck says "it's like the Beach Boys where you had the three Wilson brothers and cousin Mike Love."
As for the smartness says Chuck: "I am exactly ten years older than Jeff and Gary was three years younger than me. We knew early that Jeff would be the smartest of us all, and he is."
I don't know how the big guy upstairs managed to get so much gray matter into one person's head. Jeff is like the mad professor at times, so brilliant but a little absentminded when he is off in his "thinking land", something all of us have had some fun with over the years.
The Vidler's and the Frost lived pretty close to each other in Winnipeg growing up. Across the street from the Vidler household were a couple of people who were working in radio and that's how they all got interested. Chuck got going early at CKY, got Gary interested, and Gary got Jeff interested in due time.
Jeff was going to University in Victoria studying economics and psychology when he applied for a copy writer position at CKDA and surprisingly got the job (he had never written copy before). That led to all kinds of things like working for 365'er Keith James at Moffat in Calgary writing copy, and starting up the new FM station, CISQ-FM or Mountain FM in Squamish B.C. In 1981 at a very young age Jeff figured out the complexities of putting a station on the air and the station is still an important media outlet in that area.
After that experience Jeff went from that small town to the 'Big Smoke' having caught the eyes and ears of Joint Communications where he became a consultant. Says Jeff: "My post-graduate education in the radio business, was working for two of the best, learning from the brilliant John Parikhal, and aspiring to the tireless work ethic of Dave Charles."
This is where Jeff and I first got to know each other as CITI-FM was one of his stations and he would come out often. At that station we all hung together lots and when Jeff was in town he was just be part of the troupe. Lots of memories of fun times.
At Joint was where Jeff got the research bug (working with wunderkind David Oakes) and that would serve him well through to today and beyond. Six years later he wanted to "prove I could practice as well as preach" so he got back into management as the Program Director at FM-96 working with amazing talent like Humble Howard Glassman, and 365'er Jeff Lumby to name a few. He had a very successful six years there and that led him to kick off 1994 with a new position with what he calls a great opportunity to kick-start his 2nd career: market research with Angus Reid. All this time we were working together, me as VP of Standard Programming and Jeff as VP of Market Research for Angus. One of the many great things about Jeff is that as a researcher, with his programming background, he can give excellent insights, something some other researchers can't or won't do.
By this time Jeff had fallen in love with and married Leslie Nelson who is an old friend too. I was so happy, and still am that they found each other and have a great life together which includes working together with their very successful research company called "Audience Insights".
Jeff has helped me with so many things over the years including the discipline to become a runner. We lived in the same Don Mills area in Toronto and would run every morning at 5:30am. I had to get out of bed because Jeff would always be there, and I didn't want to let him down. It forced me to get into the best shape of my life. It was a great opportunity to get caught up, talk about the latest trends and pick each other's brains. From there I decided I wanted to run marathons and ran 14 of them and over 20 half marathons.
Jeff is the nicest guy and he decided that he was going to help me finish off my first marathon. It is not uncommon for friends to run along side the last five K or Mile, and sure enough there Jeff was waiting for me. I didn't know what to expect as it was my first marathon but surprisingly I was feeling good and thought I has lots in the tank and it occurred to me that if I high tailed it I could be in under the four-hour mark. Jeff had told me when I ran up that he would go at whatever pace I wanted, so I told him I was going to turn it up and ran very fast. Jeff kept up for a bit but then said, "you are in good shape so just go for it and I will see you at the finish line" and I bounded off. I beat the four-hour mark and then Jeff and I hooked up and he was laughing about him walking along the route and people yelling at him "c'mon man..suck it up…you can do it man!"
Jeff has two boys, Cam Vidler and Jamie Vidler and Leslie's daughter Alexandra Smith who are all very successful. My two boys Jay J Johnstonand Geordan Johnston and the Vilder's/Smith's hung together lots around our houses, events in Toronto, camping trips etc.
Jeff's elderly mom Peggy came to live in Toronto and we really enjoyed talking to her. She was so proud of her kids and I'd love to hear her stories. As pals do Jeff and I bug each other with friendly shots and once I gave him one in front of Peggy and she immediately straightened me out in a fun way-
?.
Jeff would take Peggy to church every Sunday morning without fail.
Jeff and partner Kaan Yigit then went on build a great little research business called Solutions Research Group and says, "it was all thanks to the razor-sharp vision of partner Kaan Yigit". They continued with Media and consumer research worldwide. Working together for nine years.
The great Angus Reid came calling again and Jeff found himself at Angus's Vision Critical company as VP where they provided next generation research tools and approaches to help media firms stay ahead in the rapidly changing media landscape. After five years, his entrepreneurial bent leaned in again and he struck out on his own to form 'Audience Insights' with Leslie where he was been President for the last five years and guess what, he and Leslie are crazy successful!
Through all of this Jeff has always found time to give back with what he does best, Research services. He has done pro bono work for the John Howard Society, Drug Free Canada and NABS Canada.
Jeff was just telling me that Cam, and Jamie and Alexandra are all now engaged and getting married soon. He and Leslie couldn't be prouder and with good reason.
I know how Gary was so proud of Jeff, and of course Chuck feels the same. The little Vilder became a giant in the industry too! I could gush on about my friend but will just say that this fellow is honestly the 'salt of the earth' and I am also so proud of him.
Jeff is a year older than me and I keep trying to catch up, but I guess he will always be a year older haha. Happy birthday old pal!
Thank you, Jeff Vilder, for being one of "The Good Ones". Feel free to like and share Jeff's positive story. Who is the subject of tomorrow's JJ-365 Salutes? As they say, stay tuned.
Jim JJ Johnston is the CEO, President and Chief Talent/Content Coach for JJIMS INC. and works with talent in many different industries worldwide.