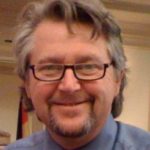 August 4, 2018
Welcome to JJ-365 Salutes. Over 2018, we pay tribute daily to one of "The Good Ones". Today we are shining the light on Gerry O'Day.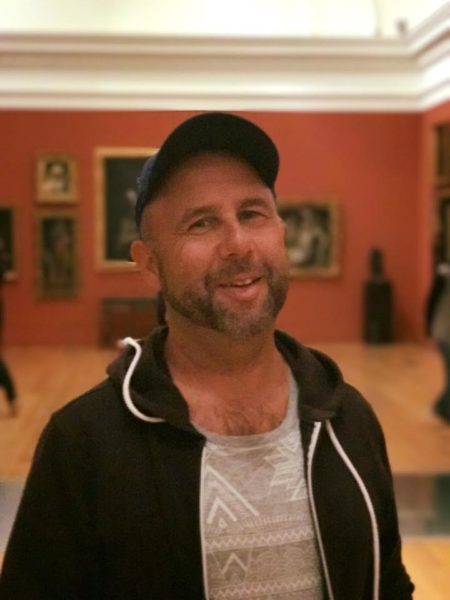 This is one different cat (in a good way) and a radio rat like most of us who can't get enough of the business. I first met him upon arriving at CFOX as Program Director in the late 80's. He is a little quirky by nature and upon getting to know Gerry better I found that you don't find many more people as dedicated, up to date, and with a large yearn to learn. You can always count on this storyteller who is a solid jock, and an accomplished Music Director who knows systems inside and out.
I believe leaders should invest the time to get to know their staff. Gerry and I had some interesting chats, finding common ground in our personal lives with a big connector being the similar situations we had with our dads.
Radio began to interest Gerry in high school. He used to listen most nights to Vancouver's Top 40 powerhouses CKLG 73 and 14 CFUN, as well as LG-FM and Jack Cullen on CKNW who he says by listening helped him understand the art of storytelling. Gerry and several pals started a Noon hour music show on the high school PA system and from there he got the opportunity to become a student cub reporter for CKLG phoning in the school functions weekly during the Michael Morgan shift weeknights. With that foot in the door, he was able to make an audition tape (reel to reel) and send them out. He had three job offers in the final month of high school and in the summer of 1977, he packed up and headed four hours up Highway 3 to the Peach City. He was hired on the spot at CKOK- AM 800 Penticton, started that night at midnight and was in heaven.
He was all nights on a network of five stations, reading and preparing news along with spinning A/C hits. Three weeks into the gig Elvis died. He had people calling all night crying and requesting songs. Morning Man Cal George rolled in after five and said Gerry did the right thing by breaking the music format. That doesn't go over so well sometimes (which doesn't really make sense when this kind of thing happens) but Gerry chanced it and has continued to be gutsy throughout his career.
By spring 1978, he was itchy for advancement and as luck had it, one of those original auditions tapes was still on the desk of Jerry Lucky in Saskatchewan. Gerry flew to Saskatoon and did swing shift on CFMC- FM 103 (now 95.1a Top 40) till the fall of that year. He says it was a great experience learning album pop/ rock radio with the likes of Dani Eisler and Peter Silversides. As well, it was his only experience working in the club scene in the middle of the Saturday Night Fever time. Winter was coming and a lead from Scott Miller at CKOM gave him an opportunity "to go south young man."
In 1978 he was off to CFMQ-FM 92 (My 92.1 Regina Today). "This was probably the oddest radio gig I ever had because it was an all-night show called 'The 25th Hour', an Album Rock show on an A/C format with lots of block programming and enrichment content (CRTC term for info programming). Those rules didn't count overnight. I remember getting a copy of a promo album of new wave acts from A & M Records and listened to it a few times. I believe I broke 'ROXANNE' by The Police in Regina along with countless other titles in the next year. That's where I got interested in being more than just a jock. I had saved up enough money and by the summer of '79 had enough cash to buy my first car and move west."
That fall of 1979 is where he says he got his first real big break working on CHAB Saskatchewan's Super 8 (Today CHAB Oldies), the powerhouse stick of the legendary Moffat 'farm team' Station under the guidance of the Pat Bohn in his first P.D. gig. Pat auditioned him overnight from 3 -6 am in what was a computerized system along with cart racks (records were recorded on a cart, much like an 8-track cartridge) which was leading edge in small markets at the time. Wow what a cake walk he thought. He went home at 6am to Regina, called at 2 in the afternoon. Pat said he had made room for Gerry on the all night shift and off he went to the "JAW". This was his step up to Top 40 learning the need for constant attention to performance and show preparation. In 1980, he moved up to the cherished early evening shift replacing Humble Howard Glassman which were big shoes to follow he says. They came up with the DJ handle Gerry "O'Rock" O'Day that was memorable and served him well. The halls of 116 Main Street north over the years during his time included a lot of the future talent of the business in Audie Lynds, 365'er Jeff Lumby, Sammy James, Danny Kingsbury, Jeff Rechner and many more.
There were some bumps along the way: "At the Super 8, I flipped the CHAB Fun Van over in the snow of March on my 21st birthday. Pat Bohn wanted to know if I could do that to his crappy car at the time too-:)"
Around this time Audie decided to go to Edmonton where he is to this day, and Gerry replaced him as Music Director. Then came word Pat was moving to Hamilton and in came a former CHAB jock as P.D., Brad Phillips who would return from Edmonton. This would be the first of four gigs where Gerry would work with Brad over the next 30 years!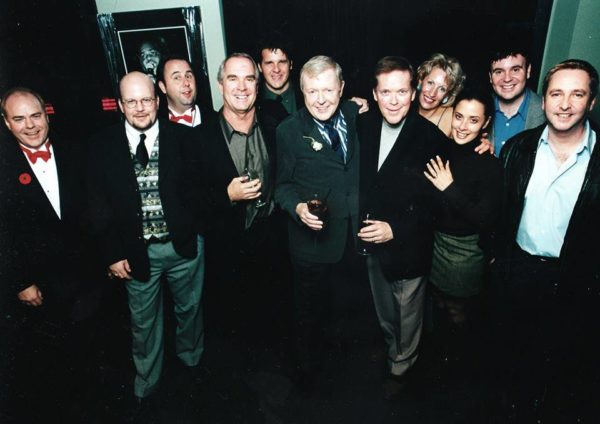 .
Brad and Gerry created a weekly one-hour Canadian Content show called "Canada Jam" which spotlighted emerging acts at the time such as Loverboy, Bryan Adams and Corey Hart. That show was picked up by Moffat stations across the country usually following Rick Dees Week Top 40. "If you were a Canadian Pop act, I probably interviewed you on this show that lasted for several years. It took me to the Junos and beyond to capture the international success from our country. Canada Jam and Chuck McCoywould lead me back to Vancouver next. "
In Moffat so many people went to bigger markets from CHAB and Gerry was next to move up. Don Shafer posted a memo in the CFOX lunchroom saying Gerry O'Day was coming in from the "JAW". He would cover weekends, swing, The Rock Journal research and work with Pete Taylor in the promo bunker under the front stairs of 1006 Richards Street for the next few years. He credits 'Shafe' for teaching him to be himself vs. that Top 40 Jock character he had developed. They worked hard, one project at a time including the fabulous 'Kids Waterpark' at Lumberman's Arch in Stanley Park (which I wrote about in Annette McArthur's 365). Gerry was there from the start of that project and says if there is one thing in his life to leave a legacy, it would be that project. In his only full trip to Vancouver this year, with his friends in his car, they drove by and he told them the story, with a lump in his throat.
Terry David TD Mulligan said to him on day one at CFOX "Get rid of the briefcase- It's a rock station." Gerry says that was the start of a lifetime friendship. Terry was the morning man at the FOX and was doing his weekly Much Music West TV show. He would go onto "Good Rockin Tonight" which Gerry ended up working with on a secondary show called "Variety Tonight". The experience was risky, and he decided to quit CFOX in '89.
"While I look back at my years at CFOX, we really got to see all the greats in concert in that new B.C. Place. Meeting David Bowie with contest winners backstage, he was puzzled when I told him how simple the contest was. Bowie was joking as he winked at me and said he wanted them removed. What a hoot! Interviewing Metallica at the Hyatt, meeting George Michael who was waiting to go to lunch while I interviewed Alison Moyet. I remember being M.C. for Colin James at the Town Pump where he was showcasing tunes to what became his signing with Virgin Music."
CFOX went through some rocky days musically. Gerry says "We went yuppie but not for long, then 'Shafe' left, and we went through several on air changes that ended up with me hosting evenings and The Monday Midnight Metal Show. We spent months revamping things when JJ started including getting all the music on the computer control systems (selector /music master). It was in this part of my career where I learned to read commercials with the likes of giants like Terry Reid Hubbard, Jim Conrad (who replaced me on weekends), and 365'er David Kaye who I helped connect with his first animation role. Ton's of talent like Al Murdock, The Hitman Howard Cogan, Doc Harris, The Morning Zoo legends led by 365'er Dean Hill, and the return of Brad Phillips as P.D. of LG73. My dad was getting sick in 1989 and I needed to spend more time with him." He says it showed in his work and with us having similar father situations (alcohol abuse), I understood and emphathized what he was going through.
In 1989 Classic Rock came to Vancouver on the pesky AM 600 CHRX where Gerry was hired by Bob Morris and spent the better part of 30 months playing extended classic rock blocks for Billionaire Jimmy Pattison. Joe Leary would be part of this along with Tom Lucas, both of which who he would work with later. He says getting to work with the then Captain Midnight J.B. Shayne (a legend in Vancouver radio), and his radio sister Ellie O'Dayfor the second time (after CKOK Penticton) was a delight. He says it was a great cast of jocks and music from his childhood. Changes happened: "Too many jocks, not enough shifts and a new Program Director. I got fired."
For a few years he taught at the Columbia Academy with some pretty solid talent coming out of there like Mark Patric (Pattison Radio Vancouver GM), Curtis Maddams Strange (PD QM-FM/Virgin Radio Vancouver/National CHR PD) and Magician Murray Sawchuck who performs daily at 4 p.m. on the Vegas strip at Planet Hollywood.
Gerry was reunited with Brad Phillips in 1993 at OLDIES 650 CISL where he stayed for 19 years, his longest gig. Brad was brought into to take the station to the next level and he did putting 365'er Red Robinson into mornings. Gerry started on weekends into middays, did very well in the ratings and eventually was moved to PM drive and once again became a Music Director. Brad would leave, and Eric Samuels would roll in on one of his two times as P.D. Gerry was promoted to A.P.D. and learned a lot from him and the late and great G.M. Gary Russell. "These people were GOLD – Pros and there for you under the ownership of Gary Slaight. My best Slaight stories: Gary making me Program Director, Gary coming in one November day straight from the plane to my office and telling me we were going Christmas in three days, and Gary walking into the station after his family sold it to Astral and handing out cheques to everyone. What a class act."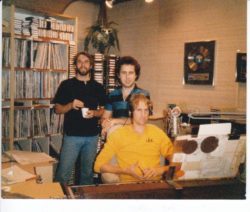 In later years Brad Phillips would come back as G.M. and hire the multi talented mate named Ronnie Stanton from OZ. Ronnie and I had developed a great inter-continental relationship and I knew he had aspirations to come to work with us Canucks. I promoted him vigorously within CORUS but was unable to get him inside before Brad scooped him.
During his run Gerry ended up in mornings for nine years and in that time worked with a wide array of awesome on-air talents like Clay St. Thomas, Janice Ungaro , 365'ers Nat Natalie Hunter and Drew Savage, Erin and Scooter, Darren B. Lamb, Doc Harris,Tom Lucas, Don West, Don Kennedy, Joe Leary, Casey White and many more.
CISL ended in January 2012 in a Starbucks and on his departure, they gave Gerry a plaque that read "The Heart and Soul of AM650".
Next was McBride Communications and Media helping Mathew with his start ups in Pemberton and Vancouver Island and then Gerry decided to wrap it up at 53 years old. He sold the condo on the Fraser River and moved a couple blocks from Okanagan Lake in the interior.
The radio bug hit again soon, and he worked for a year for Newcap at Country 100.7 and K96.3 and later was approached by Jeff Winskell (who he hired when P.D. at CISL) to work at BELL MEDIA Kelowna and has been there since helping Jeff cover all sorts of tasks including on-air with the EZ ROCK Brand across the network.
Gerry sums up: "So I have come full circle working in the same building I started at in 1977 in a wonderful place to retire. Oh yea, in 2012 I learned the art of Landscaping and continue making some grocery money Gerryscaping for a construction company called Uber Solutions. Commercial TV Radio Voice Overs have paid the bills as well and a Freedom55 pension sits waiting for me to use. Now let's see if there's still something left in Gerry EZROCK O'DAY eh…"
Gerry can give you whatever you need. He is the full package and has been around for along time in a number of roles. This because he is not afraid to learn and has the courage to try new things. He is smart, talented, resourceful, and never afraid to put the time in. Nice work in your career Gerry!
Thank you, Gerry O'Day for being on of the "The Good Ones". Feel free to like and share the Gerry's positive story. Who is the subject of tomorrow's JJ-365 Salutes? As they say, stay tuned.
Jim JJ Johnston is the CEO, President and Chief Talent Coach for JJIMS INC. and works with talent in many different industries worldwide.