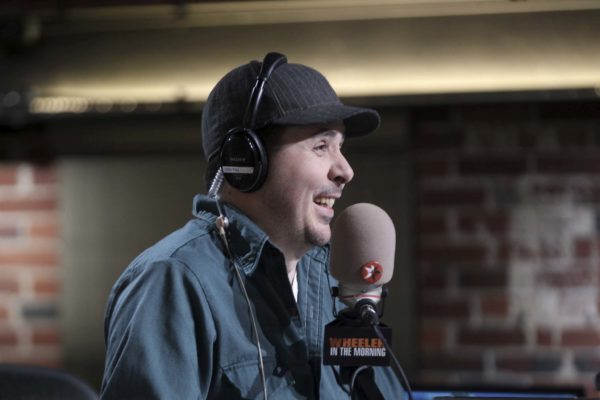 Former 92.1 CITI FM morning radio host Dave Wheeler was back behind a microphone Monday morning, less than a week after he was axed from Winnipeg airwaves for making controversial comments about transgender people on air and in widely circulated private messages early last week.
But this time, the studio is in his basement.
He didn't address the comments that got him fired, in which — in part — he compared transgender people to people pretending to be dogs in private messages. Rather he focused on standard morning-show fare — local news, sports, weather and pop culture.
"I'm not going to get into what you want me to get into. I can't — not yet," he said in the opening minutes of the 34-minute podcast, implying he might address the topic in the future.
Although he didn't speak on his comments about transgender people, he did play a local musician's parody of Lola by The Kinks, a 1971 rock song about an interaction between a man and a transgender woman.
"Boys will be girls and girls will be boys, it's a mixed-up, overly sensitive world for my Wheeler," musician Grant Leutschaft sings in the parody.
Read more HERE at the Winnipeg Free Press website