WAB Order of Achievement – Application Deadline June 5th
As in the past years the Western Association of Broadcasters is pleased to continue the tradition of recognizing length of service to our Canadian broadcasting industry. Employees from WAB member stations in Alberta, Saskatchewan and Manitoba are eligible to apply for the Broadcast Order of Achievement in 2 service categories – 25 years and 50 years.  Application is open to those employees following their 25th or 50th year of service.  All recognized members will receive a Certificate of Recognition and Pin. Your name will be posted on the WAB website.
We appreciate if station management could inform their staff of this opportunity, and also when available checking the seniority of their own staff who may be eligible and have not received recognition in the past from the WAB nor the CAB.  Staff both behind the scenes and in front of the mic and camera are eligible!
To apply click here – http://www.wab.ca/boa-form  

We also request at least one high resolution photo be submitted with your application
Deadline to apply is 
Tuesday, June 5th
 to be recognized in 2018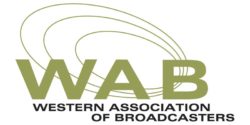 Published on June 1, 2018 at 12:54 pm by Voice Over
---