Network pulls Barr's revived show and calls racist tweets towards ex-Obama adviser Valerie Jarrett 'abhorrent and repugnant'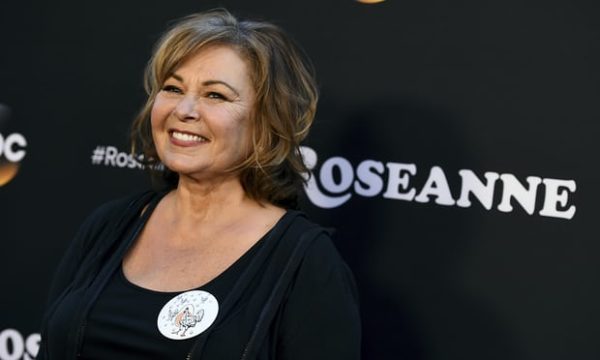 Roseanne Barr has seen her revived sitcom cancelled after online outrage over a racist and Islamophobic tweet that attacked former Obama White House adviser Valerie Jarrett.
The sitcom star falsely alleged that Jarrett, who was born in Iran to American parents, has connections to the Muslim Brotherhood, and compared her to an ape. Barr wrote "Muslim brotherhood & planet of the apes had a baby=vj," using Jarrett's initials.
Barr, one of Donald Trump's most high-profile supporters, apologized for the post shortly afterwards and announced she'd be quitting Twitter. She also deleted the tweet.
ABC Entertainment president Channing Dungey said in a statement: "Roseanne's Twitter statement is abhorrent, repugnant and inconsistent with our values, and we have decided to cancel her show."
Barr was replying to a post from a user that accused Jarrett, a long-serving adviser to the president, of covering up the Obama administration's alleged "misdeeds".
When a Twitter user told Barr that her tweet was offensive and racist – Jarrett is African American – Barr responded by writing: "Muslims r NOT a race."
Shortly after, Barr reiterated her stance in another post: "ISLAM is not a RACE, lefties. Islam includes EVERY RACE of people."
Eventually, Barr apologized. She wrote: "I apologize to Valerie Jarrett and to all Americans. I am truly sorry for making a bad joke about her politics and her looks. I should have known better. Forgive me – my joke was in bad taste."
READ MORE  HERE AT THE GUARDIAN's NEWS WEBSITE