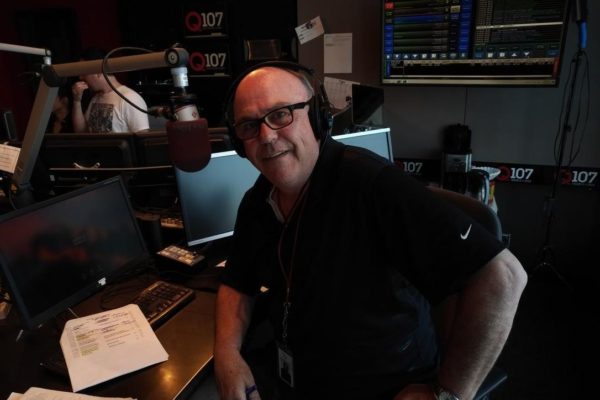 By Peter Howell

May 27, 2018
Rock 'n' roll will never die — but as far as generations of Toronto radio listeners are concerned, it's suddenly become a whole lot less psychedelic.
That's because Psychedelic Sunday, the popular Q107 classic rock program hosted by Andy Frost, has abruptly signed off after 33 years of exciting ears and expanding minds with Sunday-long servings of album tracks by Led Zeppelin, Pink Floyd, The Doors, Supertramp, Yes, Neil Young and other artists from rock's headiest era, 1965-75.
The show lasted three times longer than the decade it celebrates.
Sunday's show was the genial Frost's last, as Q107 pursues a corporate plan to expand from its Baby Boomer base towards a more youthful audience. But judging from the reaction of shocked and dismayed listeners, Toronto Mayor John Tory among them, the news was a colossal bummer, man.
They took to Twitter en masse, using the hashtag #ThankYouAndy, to express their dismay over the shuttering of Psychedelic Sunday and the imminent departure of Frost, 62, who is also known to hockey fans as a former public address announcer for the Maple Leafs.
Many people used similar phrases to describe the loss they're about to feel:
"Sundays will never be the same … Sunday drives won't be the same … It's going to be hard to get things done around the house without Psychedelic Sunday."
Read More HERE