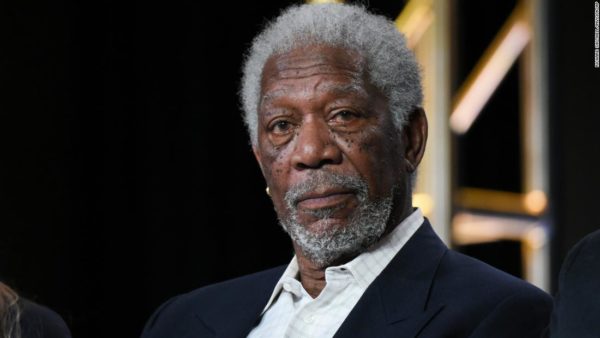 Morgan Freeman has issued an apology for making women feel "uneasy," following a CNN report in which eight women alleged that he sexually harassed them or made inappropriate remarks.
.
"Anyone who knows me or has worked with me knows I am not someone who would intentionally offend or knowingly make anyone feel uneasy," Freeman said in a statement obtained by Variety. "I apologize to anyone who felt uncomfortable or disrespected — that was never my intent."
.
CNN reported that two women alleged Freeman, 80, touched them inappropriately. One of them, a production assistant, said the actor repeatedly tried to lift her skirt.
.
In total, 16 people spoke to CNN about Freeman. Eight claimed to be the subjects of of either sexual harassment or inappropriate behavior and eight said they witnessed Freeman's alleged misconduct.
.
The months-long investigation was sparked by comments made by Freeman to one of the CNN journalists who co-wrote the report over a year ago. During a press junket for "Going in Style," CNN entertainment reporter Chloe Melas said Freeman shook her hand, not letting go while he looked her up and down and said, "You are ripe."
.
It was after this experience that Melas began inquiring whether other women had experienced similar treatment.  CNN also spoke to other entertainment reporters who said Freeman had similarly made suggestive remarks during interview promoting his films. Chicago's WGN-TV Tyra Martin said she grew accustomed to Freeman's remarks and recalled one instance where a comment by the veteran actor gave her pause.
.
The women who shared about their experiences with Freeman have worked with the Oscar-winning actor on movie sets and at his production company, Revelations Entertainment. Over time, the women said they dressed conservatively when they knew Freeman would be around in hopes it would prevent inappropriate comments about their bodies or outfits. The women told CNN that they didn't report him out of fear for their jobs and taking on a powerful and towering figure in Hollywood.
.
READ MUCH MORE  HERE AT Variety.com