Seems the Victoria Buzz website will be streaming live via Facebook the annual Island Farms Victoria Day Parade later this month, challenging the longtime CHEK monopoly on the event with two of their own best commentators.
Recently retired Gordie Tupper and his co-host on CHEK parade coverage for a decade or so Dana Hutchings have been brought back from the sidelines to center stage by the people behind the ambitious young website.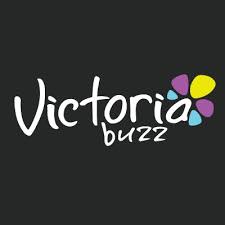 Produced by Roll.Focus. Productions through the Greater Victoria Festival Society, the broadcast will utilize multiple high definition cameras to offer a crystal clear view of the downtown core as it buzzes with excitement.
Will be interesting to see how much of a dent Victoria Buzz can make in the usual large CHEK viewership for the annual event.   It all happens from 9 to noon local time on May 21st.
We also heard from Rob Germain at CHEK,
CHEK will be broadcasting live and streaming the Island Farms Victoria Day Parade. CHEK has broadcast the parade for the past 60 years.
Our hosts again this year, will be Stacy Ross, Ed Bain, Jeff King and Ceilidh Millar.