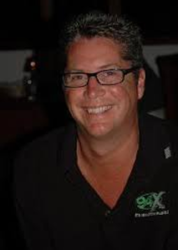 Gary Russell of Vista Radio has announced his retirement after a 35-year career in Prince George.
After graduating from BCIT in 1982, Russell started on the graveyard shift, moved up to mornings on 94X (CIRX-FM), then PD and eventually ended up (in 2005) as Regional Cluster GM/GSM for all 10 Vista stations in Northern BC.
His last day will be June 29.  Our thanks to Broadcast Dialogue for the alert.