Lauryn Schaffner is a writer, blogger, YouTuber, and overall lover of Rock music. On this week's show we ask how her passion for rock music took her down this path, and find out what role radio played in getting her there. Not surprisingly, radio did play a role. But not surprisingly, it was her parents who listened to the radio – not her. She is living her rock and roll dreams by writing for alternativenation.net, and she recently started vlogging on her YouTube channel. As we found out during our conversation, she's had the YouTube channel since 2008 but used to it post her favorite videos, which earned hundreds of thousands of hits in an era prior to Vevo. On her page, you will find conversations with Taylor Momsen, The Pretty Reckless; Shaun Morgan, Seether; Josh Kiszka, Greta Van Fleet; and Myles Kennedy.
She has had to endure her unfair share of abuse and
Last week, she graduated with a degree in criminal psychology from Florida State University. "Music has been an enormous part of me as long as I can remember, and the experiences I have been given since I started writing for AN (Alternative Nation) pushed me to be honest with myself and follow my passion."
So why doesn't that passion have a radio component? I do get around to asking her.
Lauryn will be on tour this summer wherever great rock festivals are taking place. You can subscribe to her Youtube channel here – https://www.youtube.com/user/ROCKERchickkFOREVER
Or e-mail her here to integrate her into your brand. [email protected]
The show is sponsored by Promosuite. http://www.promosuite.com/soundoff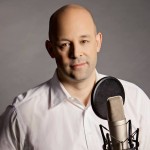 Matt Cundill works with radio groups on digital strategies and talent coaching. He recently started the Sound Off Podcast: The Podcast about Broadcast"
E-mail Matt: [email protected]
Twitter: @mattcundill
" The Sound Off Podcast is committed to helping broadcasters find their way through the digital revolution. "