courtesy AllAccess.com      April 2, 2018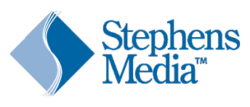 STEPHENS MEDIA GROUP has announced the purchase of 14 stations in the YAKIMA and TRI-CITIES (RICHLAND-PASCO-KENNEWICK) markets in WASHINGTON state from INGSTAD RADIO WASHINGTON, LLC. No price was announced for the deal, which has yet to appear in the FCC database; MVP CAPITAL represented INGSTAD in the deal, which gives DAVID STEPHENS' group 41 stations in 8 markets in OKLAHOMA, NEW YORK, and WASHINGTON state. STEPHENS began operating the stations under an LMA yesterday (4/1).
"These radio stations represent exactly what we look for when buying," said STEPHENS. "A diverse portfolio of formats, a strong commitment to the community, and an accomplished team already in place give us everything we need for a successful launch." Added INGSTAD RADIO WASHINGTON COO NANCY ODNEY, "We've enjoyed working with the great people at TRI CITIES and YAKIMA. We're confident to hand off this high quality operation to STEPHENS MEDIA GROUP, knowing they will continue their commitment to great local radio."
In YAKIMA, INGSTAD's stations include Country KXDD, Sports KBBO-A-K283BX (1390 THE FAN), Top 40/Rhythmic KHHK (HOT 99.7), Hot AC KHHK-HD2-K291BV (BIG 106.1), Alternative KHHK-HD3-K295BT (106.9 XFM), Classic Rock KRSE (105.7 THE HAWK), Spanish Sports KTCR-A (ESPN DEPORTES RADIO)/YAKIMA; and Classic Hits KARY-F (100.9 CHERRY FM)/GRANDVIEW-YAKIMA. In TRI-CITIES, INGSTAD's stations include Country KIOK (94.9 THE WOLF), Classic Hits KALE-A-K291BS (BIG 106.1), and Classic Rock KEGX (EAGLE 106.5)/RICHLAND; Sports KJOX-A (1340 ESPN RADIO)/KENNEWICK; Top 40 KUJ-F (POWER 99.1)/BURBANK-PASCO; and AC KKSR (95.7 MORE FM)/WALLA WALLA.