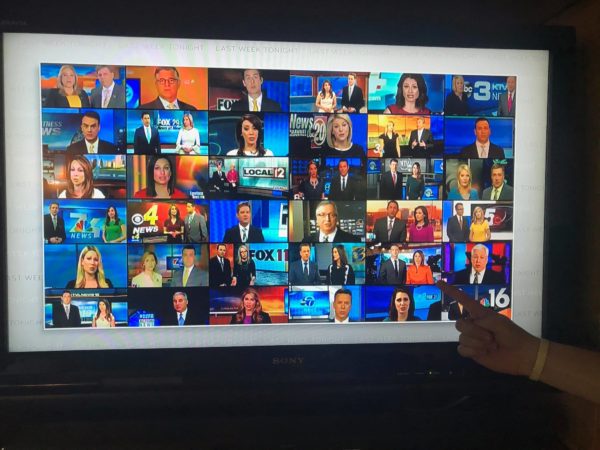 by Molly Shen KOMO TV News       April 2 2018         From her Facebook page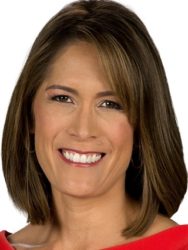 Yep, that's me in the "hostage" video.
By now many of you have seen that KOMO's parent company, Sinclair, had us record promos talking about our mission as journalists to present the news in neither left nor right leaning way, and attacking the dangers of false stories or fake news. Because all stations across the country recorded the videos, compilations surfaced where we sound horrifyingly robot-like, and it's been compared to someone being held hostage, forced to read the words of a script.
Sinclair responded today. But I wanted to respond personally as well. I have received an overwhelming number of messages on Twitter and Facebook, so while I apologize for a mass response, I think this is the best way for me to get back to each person.
When the script first came down, I had concerns of course. We all did. We expressed those and were able to make some changes. Ultimately, I made the personal decision to record the video. I wasn't forced. I didn't do it to save my job or anyone else's. I did it because I do sincerely believe in what we do every day at KOMO as local journalists.
And I do believe that fake news is a problem. I don't think there's much question that false stories are a real issue. There are now groups of journalists whose primary job is to help sort the valid stories from the untrue claims. Other respected news organizations have adopted pitches along the lines of "fight fake news, support real journalism."
When it comes to local news, I hope you to trust KOMO. That's the message behind the promo. Even though it was written at a corporate level, I said the words because we do take pride in our work. We do strive to bring you unbiased news. And we do want to hear from you if we've made a mistake.
I hope you'll reach out if you perceive bias in a story. And if you don't like the commentary or national Sinclair pieces we run, I encourage you to make your voice heard. I agree with you that journalists need to be held to a high standard. I am including the feedback link the company has provided in the comments section of this post. If you don't get a response in a timely manner, please let me know and I'll look into it.
I've been called a company pawn, propagandist, crisis actor, and traitor to journalism. Oh, and a hostage. I don't expect this simple explanation to change every mind. But I did want to speak for myself and let you know that my involvement in the promo came in the most straightforward way. I don't have a hidden agenda. I have been with KOMO for 21 years, and I'm as proud as ever of what we do at a local level. I work with a newsroom full of quality journalists, and our mission in the Pacific Northwest has not changed. I hope you will watch our newscast and judge it for itself.