TV and film executive named President of Canada's public broadcaster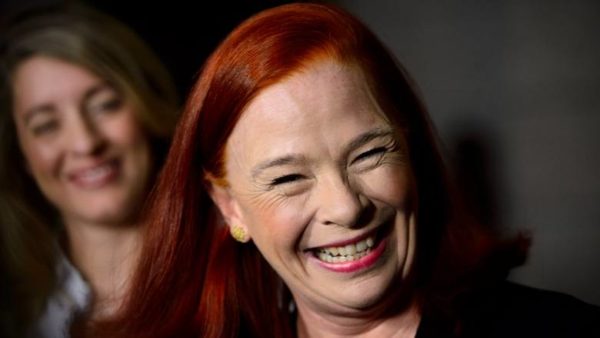 Catherine Tait, now the CEO and president of CBC/Radio-Canada, says she will work toward connecting the broadcaster with more audiences, taking advantage of 'the power of digital' in an age where 'we're flooded with content from outside Canada.' (Sean Kilpatrick/Canadian Press)
Canadian television and film executive Catherine Tait has become the first woman president and CEO of CBC/Radio-Canada.
Heritage Minister Mélanie Joly introduced Tait at a media briefing in Ottawa on Tuesday, saying she is a "champion for Canadian content" who has "successfully navigated the sea of change from traditional media and communications through to today's digital world."
Tait, 60, has worked in the film and television business in Canada and the U.S. for more than 30 years, including at Telefilm Canada in the 1980s as manager of policy and planning. From 1989 to 1991, she Canada's cultural attaché to France.
As president of Duopoly, an independent film, television and digital content company based in Brooklyn, N.Y., Tait helped provide business strategy services. Tait and film producer Liz Manne co-founded the company in 2002.
.
In Canada, Tait was president of Salter Street Films from 1997 to 2001. The company produced the CBC mainstay This Hour Has 22 Minutes.
She was also on the corporate governance committee at CHUM Ltd. from 2004 to 200
"It's my dream job," Tait said of her new position.
READ THE REST OF THE STORY  HERE  AT CBCNews.com