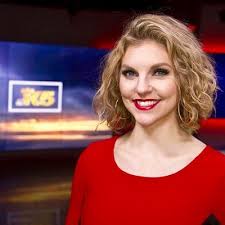 As reported by Northwest Broadcasters Recent News, Jordan Wilkerson joins KING 5 and KONG-TV Seattle as the newest member of the KING 5 News weather team.
She anchors weather on KING 5 newscasts on weekends at 5:00 p.m., 6:30 p.m. and 11:00 p.m. as well as the 10:00 p.m. newscast on sister station KONG.
Wilkerson joins the station from WCSC-TV Charleston, SC where she anchored both weather & traffic and was part of the team covering Hurricane Matthew in 2016 and 2015's "Thousand Year Flood."  She got her start at KEPR-TV in Tri-Cities, WA as a feature reporter and weather anchor.