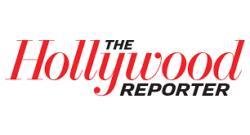 The unwavering TV writer-producer, winner of 10 Emmys, butted heads with networks and almost always won.
Steven Bochco, the strong-willed writer and producer who brought gritty realism and sprawling ensemble casts to the small screen with such iconic series as Hill Street Blues, L.A. Law and NYPD Blue, died Sunday morning, a family spokesman told The Hollywood Reporter. He was 74.
Suffering with leukemia, Bochco received a stem cell transplant from an anonymous 23-year-old in late 2014.
"Steven fought cancer with strength, courage, grace and his unsurpassed sense of humor," spokesman Phillip Arnold said. "He died peacefully in his sleep [at home] with his family close by."
In May 2016, he met the man that prolonged his life.
Bochco, a 10-time Primetime Emmy Award winner, also was behind the Neil Patrick Harris ABC comedy-drama Doogie Howser, M.D. and the TNT drama Murder in the First.
A New York City native who began at Universal Studios in the mid-1960s, Bochco time and time again refused to bend to network chiefs or standards and practices execs, thus earning rare creative control during his five decades of envelope-pushing work.
In a 2002 interview for the Archive of American Television, Bochco explained how he and Michael Kozoll, both working for MTM Enterprises, came to Hill Street Blues, which debuted on last-place NBC in January 1981 and amassed 98 Emmy Awards during its remarkable 146-episode run.
"We agreed that we would do it, on one condition, which we assumed would kill the deal right there," he said. "I said to [NBC entertainment exec] Brandon [Tartikoff], 'We'll do this pilot for you on the condition that you leave us completely alone to do whatever we want.' And he said OK.
"I began to hear words about myself: He's arrogant, he's this, he's that. My attitude was, call me what you will, but I know I have a great project here. I don't know how many great projects there are going to be in my life, and I'm not going to screw this one up. I'd rather not do it. And they folded. They virtually folded on everything."
In 1987, CBS legend William S. Paley offered Bochco, then 44, the job of president of the network's entertainment division. He turned that down to sign an unprecedented six-year, 10-series deal worth in the neighborhood of $10 million at ABC, which had just ended its contract with another legendary producer, Aaron Spelling. The pact gave Bochco ownership of the series he developed.
As Hill Street was winding down without him after he was fired at MTM, Bochco jumped into the legal world with a new deal at 20th Century Fox and created (with Terry Louise Fisher) the stylish NBC smash L.A. Law, which ran from 1986-94.
And with fellow Hill Street scribe David Milch, he came up with ABC's controversial NYPD Blue, which aimed to compete with the risque kind of shows that were siphoning audiences from broadcast to cable. That series, the longest-running one-hour drama in ABC history until surpassed by Grey's Anatony, aired from 1993-2005.
READ MUCH MORE  HERE  AT HollywoodReporter.com