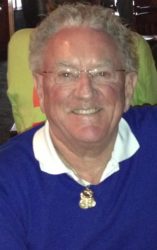 DISGRACEFUL MEDIA – For many years, news media were very legitimate and trustworthy. News anchors like Walter Cronkite, Chet Huntley were respected for their honesty and accurate reporting of news. Sadly, most media today are very, very biased. Many so called news "stories" are nothing but political hit jobs with the intent to give a false, twisted narrative of what they are "reporting".
Anyone can make accusations. Over the past few years, the left-wing media, including NBC, CBS, ABC, CNN, MSNBC, The New York Times, Washington Post and many others, will take such accusations and sensationalize them as if they are FACTS. BUT, in most cases, there is absolutely no credible evidence these accusations are true. THAT is "yellow" journalism – sensationalism for TV ratings or to sell more newspapers.
What can be done about it? Really nothing legally – unless a person is slandered or liabled- then they can sue. But most often, a lawsuit judgement happens long after the damage is done. SO, YOU can make a difference. Do not patronize, follow or support such FAKE news on low grade media. When you see or hear such fake news, raise hell with the source – call them, E-mail them, call them out. Media "news" reporting needs to go back to the basics – FACTS, not biased political propaganda.
…
Sparky Taft is one of the best known and highly respected advertising, marketing and promotion people on the west coast.  Before entering the advertising agency business specializing in broadcast and internet advertising, Sparky was General Manager of 8 radio stations and owned his own station.  Sparky's broadcasting credentials include serving as one of two Washington broadcasters on the National Association of Broadcasters Congressional Liaison Committee; one of three Washington broadcasters on the Washington State Association of Broadcasters Political Committee; and, one of three Washington broadcasters to determine the Spokane World's Fair advertising and public service policies.
As an advertising agency, Sparky is widely recognized as one of the most successful advertising people anywhere on the west coast.  The track record of client success stories is very well documented and impressive.  He has handled clients all over the State of Washington, Oregon, Idaho, Montana, Alaska, California and Arizona.
Email Sparky:  [email protected]
Visit Sparky's website:
Dynamic Results Advertising 
http://www.dynamicresultsadvertising.com