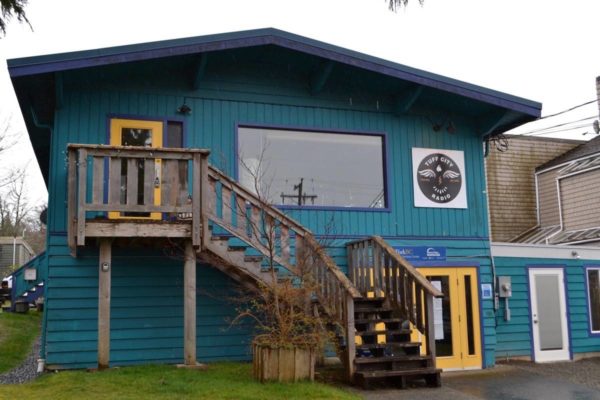 It appears Matthew McBride's failure to pay rent to the transmission tower landlord for as much as 8 years has resulted in his "Tuff City Radio" station at 90.1 KHz in Tofino being silenced .. as of Feb. 15 2018.
A sister station in Ucluelet at 99.5 KHz, also licensed to McBride Communications, is unaffected, since it operates independently. The details are laid out in a story posted at the Tofino-Ucluelet Westerly News website HERE.
We're told efforts are underway to buy both stations from McBride and hopefully operate them on a sound financial basis.  That information is also contained in the above story by reporter Nora O'Malley.