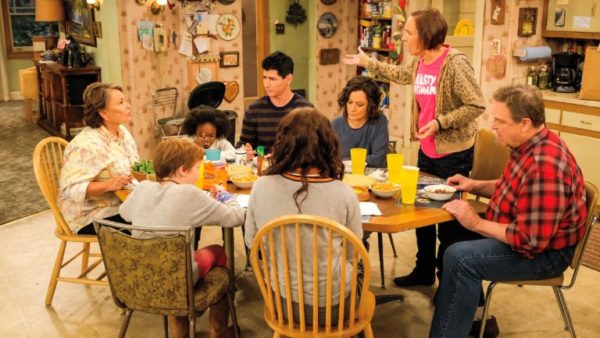 Roseanne returned Tuesday. The ABC sitcom, away from the air for two decades, kicked off its revived run with especially promising returns — dominating every other Big Four telecast of the night.

The first two episodes of Roseanne, a full hour at the top of the ABC lineup, won the night by both adults 18-49 and total viewers. The show averaged a 5.1 rating in the key demo and 18.1 million viewers, rising from the first half hour to the next. The first number alone is enough to make Roseanne the highest-rated regularly-scheduled scripted show of the last few seasons, since Empire at its peak, as well as the highest-rated sitcom broadcast in over three years.

That's an incredibly strong start for the sitcom, thus far only committed to nine episodes. The easiest comparison is another revival, NBC's Will & Grace. The other reboot, one that helped jumpstart Roseanne and the current trend, premiered with a 3.0 rating in the key demo and just over 10 million viewers at the start of the season.
READ THE REST OF THE STORY  HERE  AT HollywoodReporter.com