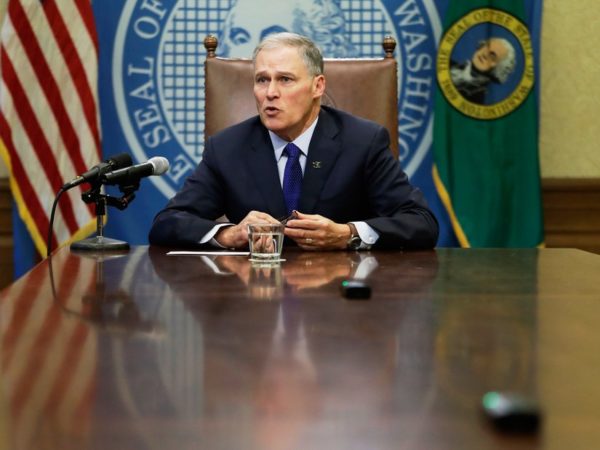 WASHINGTON STATE GOVERNOR Jay Inslee Monday signed the nation's first state law intended to protect net neutrality, setting up a potential legal battle with the Federal Communications Commission.
The law bans broadband providers offering service in the state from blocking or throttling legal content, or from offering fast-lane access to companies willing to pay extra. The law doesn't stop providers from imposing data limits, and doesn't address the practice of allowing certain content to bypass data limits, known as "zero rating."
The FCC attempted to pre-empt any such state laws when it voted to repeal its own net neutrality rules in December, setting up the potential legal clash. Legal experts are unsure how such a dispute will play out.
The Washington bill enjoyed bipartisan support in the state legislature, with dozens of Republican lawmakers voting in favor of the new rules last month. The bill passed with a vote of 93 to 5 in the state House, and 35 to 14 in the Senate.
"This is not a partisan issue," Norma Smith, a Republican who co-sponsored the bill in the House, said in a statement last month. "This is about preserving a fair and free internet so all Washingtonians can participate equally in the 21st century economy."
READ THE WHOLE STORY  HERE  AT Wired.com